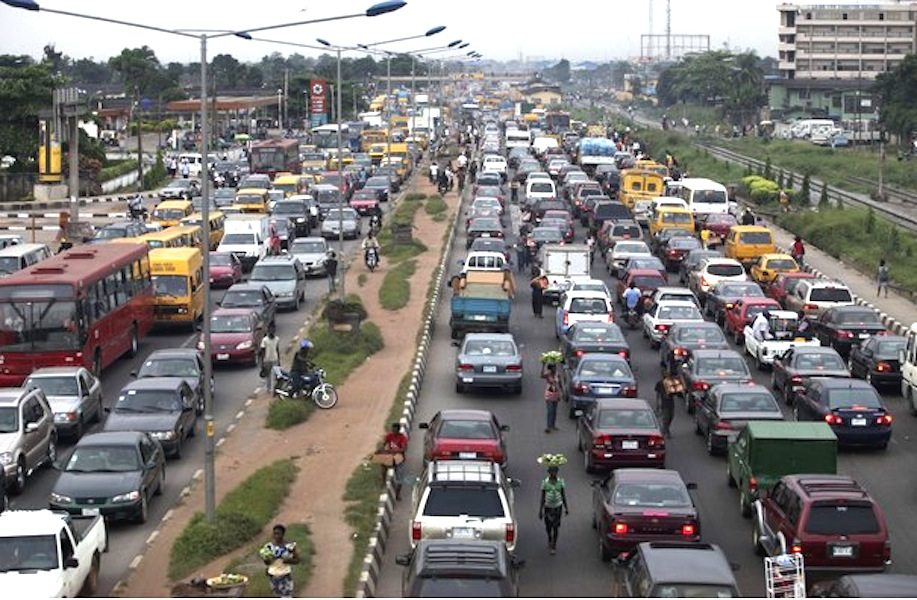 The rehabilitation works on the Lagos-Abeokuta Expressway has commenced. The project works is done by the Federal Roads Maintenance Agency (FERMA). However, the reconstruction of the Dopemu section of the highway is in good progress on both bounds of the carriageway.
Other activities involve evacuation of the Pako and Adealu bus stops and the earth and median drains. According, to Mr. Kehinde Afolabi the Engineer in charge of FERMA in Lagos West, the section delay was due to pressure experienced 2 years ago brought about by the temporary 'U-turn' created on the section.
Furthermore, some of the auxiliary drains had been blocked at the time when the state government approved the creation of the diversion to ease the traffic congestion during the rehabilitation of the Dopemu and Iyana . Unfortunately the diversion was later closed leading to several repairs on due to severe damages.
In his opinion Eng. Afolabi, stated that the Lagos-Abeokuta Expressway also requires drainage channels reinforced by the concrete since the earth drains constructed along the highway are over 30 years old making them insufficient to deal with the gradually growing population on the highway. He further explains that the median drains on the road are being wiped out to give way for the highway to be reinstated which will cause further delay on the project delivery as per the contract agreement for major repairs of the highway.
However, boulders, stone base, sharp sand and laterite are currently being applied in some of the sections that require sub-base before the placement of the crushed stones begins, in fact the only thing that is pending is the asphalt, however before the asphalt is applied, at least 2 sections of the road needs to be reinstated to keep off traffic congestion.
The repair along the Abule Egba section on the Lagos-Abeokuta Expressway has already been concluded and work on the Ilepo bus stop would soon commence. The lack of proper drains on the road often caused floods that lead to gridlock that heavily affects the country's daily business.