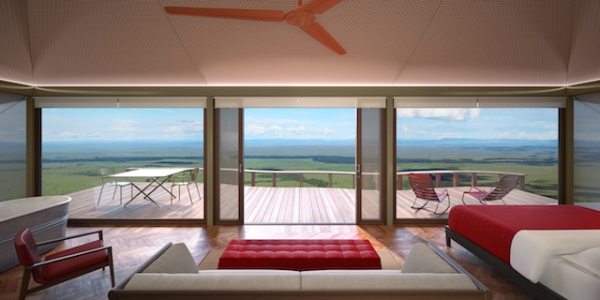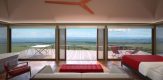 The Maasai Mara National Reserve which is a large game reserve in Narok County, Kenya commonly known for its wild beast migration is home to a newly opened US$ 16m luxury camp.
The luxury camp in Maasai Mara which is christened as Angama Mara has just been opened and is projected to benefit highly from the tourism industry in Kenya targeting the tourists who visit the country mostly during the wild beast migration.
According to reports, the Masai Mara saw an increase in the number of visitors last year to 166,000 up from 103,800 in 2013, a positive indicator for camp and hotel owners at a time when tourist numbers have been falling.
Prices of the luxury camp are set from $750 per night inclusive of safari activities and full board accommodation. Each suite will have 11-metre wide floor-to-ceiling windows, as the selling point of the camp is the view of the Mara 300 metres below. It consists of 30 tented suites split between two separate camps set in the Olooloo escarpment, bordering the Mara Triangle.
Angama Mara is owned by a South African couple Steve and Nicky Fitzgerald who have over the last three decades been focusing on the hospitality industry. The couple has financed the project through a combination of debt and equity.
The camp was designed by South African architects Silvio Rech and Lesley Carstens alongside Annemarie Meintjes.