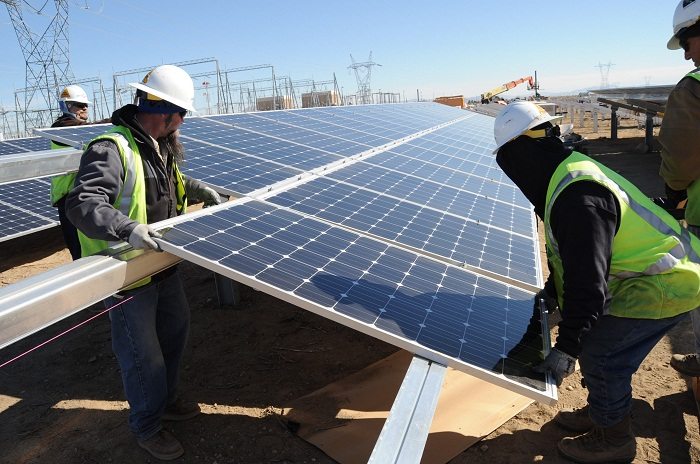 Egypt solar power project: The construction of a 250MW solar plant in Egypt is set to kick off as an Italian independent power producer from renewable sources Building Energy (BE), signs a memorandum of understanding with the new and Renewable Energy Authority (NREA).
According to Building Energy the project's construction will start in summer 2016 and will take 12 months and is expected to create more than 1,000 jobs to Egyptians.
The company will build two 50 MW photovoltaic (PV) plants in Benban, Upper Egypt and is expected to cost $200m and each of the plants is expected to produce about 143 GWh per year and expected to reduce over 100,000 tonnes of Carbon monoxide emission to the environment.
According to the plant plan it will be connected to the 220kV Voltage line that currently links Asawan to Cairo, providing energy to a total of 50,000 families all through.
Building Energy has experience in the renewable energy sector and it has been present in the Middle East and North Africa region since 2014 after they established their offices in Dubai to coordinate the regional business.
The Egyptian power sector has been facing challenges and the addition of Benban project will see the country's power sector deficit curbed.
BE is also the leader in a short-list alliance for the development of a 200 MW PV plant in Kum Ombo. Moreover, the company is shortlisted for other large-scale PV projects in Jordan.
"We are delighted to announce the kick-off of our first two projects in Egypt. The country is blessed with world class solar and wind resources and has established a well-managed program under which it aims to produce at least 20% of its total power from renewable sources by 2020," said Building Energy's Managing Director of the MENA, Cornelius Matthes.