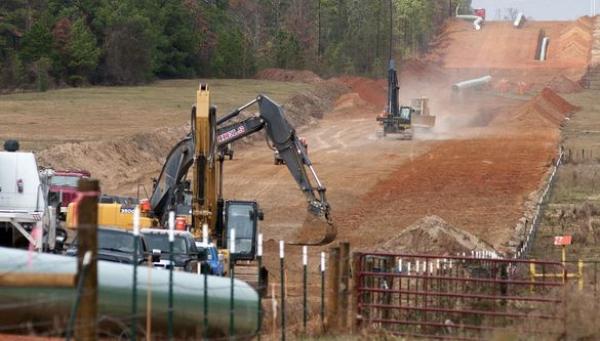 Ethiopia has begun the construction of a US$ 246m park dubbed Hawassa Industrial Park; this was confirmed after the signing of an agreement between Ethiopia and China Civil Engineering Corporation (CCECC).
The mega development is projected to be complete in the next 9 months with the MH Engineers as consultants focusing on the garment manufacture and agro-industry.
Construction of the Hawassa Industrial Park, which began following the signing of the contract, includes construction of 35 factory sheds and 19 buildings which will be used as exhibition halls, food courts, dormitories, and other purposes in the first phase. This phase will cover 100ha, while the remaining phase will add 200ha more.
"The number of factories intended to be included in the first cycle of the Industrial Park project is 35. Nevertheless, the government is requiring the construction of more buildings in the park," Kalkidan Betre, CCECC's Quality & Safety Department Engineer said.
In Ethiopia at the moment, there are four industrial zones, three of them foreign-owned. The Eastern Industrial Zone at Dukem, the Lebu Industrial Zone which is owned by Huajian Group and Modjo Industrial Zone owned by George Shoe as the private industrial parks. Only one Industrial Park is owned by the government; the Bole Lemi Industrial Zone.
For the second Growth & Transformation Plan (GTP II), the Industrial Park Corporation has planned to construct parks in Mekelle, Adama, Jimma and Bahir Dar. Furthermore, the Corporation will construct another industrial park in Addis Abeba in a joint venture with Ayka Addis Textile & Investment Group Plc.