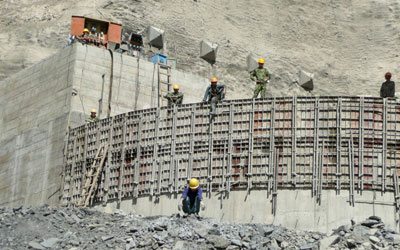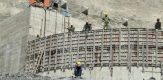 The construction of Wau Dam in South Sudan has stalled following a move by Egypt to withhold funds meant for the project.
According to officials from Egypt's Ministry of Irrigation and Water Resources they will no longer fund the ongoing construction of Wau dam in South Sudan in South Sudan due to the ongoing political wrangles in the newly formed African Country.
The project which was being constructed in South Sudan's Western Bahr el Ghazal state was planned to develop the infrastructure of the new country.
The Wau dam was meant to help with the infrastructure and developmental bases of South Sudan, providing drinking water to about 500,000 people in Wau, as well as enough irrigation water to grow 30,000 feddans. The Wau dam could also contribute to the regularity of river navigation throughout the year.
According to Lillian Rizig, Western Bahr el Ghazal Minister of Finance South Sudan will carry out the Wau Dam construction project. However, she said that it will take some time before actual budget for the same is set aside to see the project commence.
The project once complete would benefit the state with enough supply of electricity and water for irrigation of agricultural projects and employment opportunities if the dam is built.
She also added that they are calling for other stakeholders to chip in and give their health support to see the construction project kicks off again after Egypt sidelined it by stopping the major funding of the project.