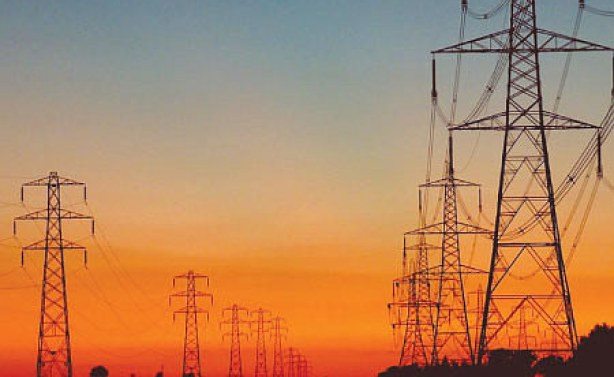 The Kenya Electricity Generating Company, KenGen scored a double win at the inaugural East African Power Industry Awards in Nairobi on Thursday evening when the utility won the Outstanding Clean Power Award and also took top place in the Excellence in Power Generation category.
Other popular winners were Dr Albert Butare, former Energy Minister of Rwanda who won the Lifetime Achievement Award for East Africa, as well as H.E. Dr Elham Mahmoud Ahmed Ibrahim from Ethiopia who is the African Union's Commissioner for Infrastructure and Energy who won the Outstanding Woman in Power, Regional Award East Africa.
The awards honour the outstanding power professionals and projects in the East African region and the sold-out gala dinner took place during the East African Power Industry Convention (EAPIC) that has gathered more than 1200 energy professionals in the Kenyan capital this week. Prominent Kenyan actor and media personality Chris Okinda was the master of ceremonies.
The complete list of winners and finalists in the East African Power Industry Awards:
Lifetime Achievement Award – Regional Award, East Africa
Winner: Dr. Albert Butare, Founder and CEO, Africa Energy Services Group Ltd, Rwanda
Dr Albert Butare, a former Minister of State for Infrastructure in the Republic of Rwanda, has over twenty years of energy, water, and communication experience in Africa. Skilled in high level public sector policy and project development and implementation, engineering, social and economic development, his education background includes a PhD in energy policy formulation, tools and instruments for effective implementation.
Post his Ministerial engagement, Dr Butare has been assisting a number of countries and Institutions including the World Bank, European Union Commission, African Development Bank, UN Economic Commission for Africa, as well as a number of private companies and organizations on energy and infrastructure related aspects.
Finalists in this category were:
– David M. Mwangi, Energy Consultant, Power Africa, Kenya
– Irene Margaret Nafuna-Muloni, Minister of Energy & Mineral Development, Ministry of Energy & Mineral Development, Uganda
– Izael Pereira Da Silva, Associate Professor and Deputy Vice Chancellor Academic Affairs, Strathmore University, Kenya
– Patrick Nyoike, Former Permanent Secretary, Ministry of Energy & Petroleum, Kenya
Outstanding Clean Power Project
Winner: Olkaria Expansion Project, KenGen, Kenya
Kenya Electricity Generating Company is the East African nation's biggest power producer. KenGen has the ability to produce 1,252 megawatts, or 75 percent of the countries installed capacity. It plans to add a further 844 megawatts to the national grid by 2017. In December 2014 the Olkaria 280MW came online which comprises the 140MW Olkaria 1V and the Olkaria 1 units 4 and 5 each with a capacity of 70MW. This will help the country save Sh2.2 billion a month by displacing the expensive thermal electricity generators that use costly fossil fuels in favour of the cheaper electricity from geothermal.
What our judges said:
"The final piece in one of the largest geothermal power projects in the world. Making Kenya a world leader in geothermal energy and significantly contributing to bringing down the cost of power in Kenya by directly offsetting thermal based generation".
Finalists in this category:
– 2.2 MW Gorge Farm AD Plant, Tropical Power, Kenya
– Adama-II wind farm, HYDROCHINA and CGCOC, Ethiopia
– Lake Turkana Wind Power Project, Kenya
– "Pay as you use" solar project, NVI Energy, Kenya
Excellence in Power Transmission or Distribution
Winner: Umeme, Uganda
Umeme plans to invest as much as $100 million in upgrading its network this year. Planned funding this year is part of the $440 million the company is spending between 2013 and 2018 overhauling old equipment, buying new technology and adding distribution points, Last year, the company spent 269 billion shillings ($90.5 million).
What our judges said:
"Excellent details on past performance and how they intend to grow".
Finalists:
– KETRACO, Kenya
– Kenya Power & Lighting Company, Kenya
– Rural Electrification Authority, Kenya
– Uganda Electricity Transmission Company Limited, Uganda
CSR Initiative of the Year
Winner: I-Afrika School biogas plant, Airtel, Kenya
In October 2014 Airtel Kenya commissioned the I-Afrika biogas plant which will help the school produce enough biogas that it needs for cooking and boiling water, hence saving it thousands of shillings. The small-scale biogas plant consists of a digester, in which bacteria convert animal dung into methane gas through the process of anaerobic digestion.
What our judges said:
"The project has had a positive impact on the school it has targeted. It definitely is for the social good, is eco-friendly and required a charitable contribution from the company".
Finalists:
– Agahozo Shalom Youth Village, Gigawatt Global, Norfund and Scatec Solar, Rwanda
– Female only Solar Photovoltaic Workshop training, USAID, PEER Project & Strathmore University, Kenya
– Light for Life, Helvetic Solar Company, Tanzania
Power Transaction of the Year
Winner: Sustainable Energy Fund for Africa, Jumeme Rural Power Supply Ltd, Tanzania
The Sustainable Energy Fund for Africa (SEFA) approved at the end of 2014 a USD 420,000 preparation grant to Jumeme Rural Power Supply Ltd to support the development of a portfolio of independent solar-hybrid mini-grids in rural growth centres in Tanzania. The Jumeme project will contribute to expanding rural electrification and increase access to energy services – using mainly clean solar energy – in some targeted 16 villages of in the first phase, which includes 82,000 people, 11,000 households, 2,600 businesses, 42 public offices, 32 schools, 12 health centres and 77 religious buildings. It is expected that a minimum of 500 new businesses will be created following the implementation of the first phase of the project.
Finalists:
– 400MW wind power farm in the Meru County, Eastern Kenya, French Development Agency, Germany's Development Bank & KenGen, Kenya
– Kenya–Tanzania Power Interconnection Project, African Development Bank Group, Kenya/Tanzania
– Kipeto Wind Farm, World Bank & International Finance Corporation, Kenya
– Powerhive East Africa Ltd, Kenya
– Promoting Utility Scale Power Generation from Wind Energy, The Ministry of Water Resources and Electricity, Sudan & United Nations Development Programme, Sudan
Excellence in Power Generation
Winner: KenGen, Kenya
In November 2014, The Kenya Electricity Generating Company connected the Olkaria I unit 5 to the national grid, paving the way for the completion of the 280 Megawatt geothermal power project. The unit is now feeding 52.5MW of electricity to the national grid and marks the final phase in what is seen as a major step toward significantly lowering the cost of electricity in East Africa's largest economy. A major milestone was achieved on the 280MW project when unit 5 was synchronized with the national grid and this is the last of the four 70 MW units in the 280 MW geothermal project.
The Olkaria 280MW project, the largest of its kind in the world, comprises the 140 MW Olkaria IV and the Olkaria I units 4 and 5, each with a capacity of 70 MW. The World Bank aided Olkaria project is considered as one of the largest single geothermal investment in the world. The additional geothermal power has helped cut electricity bills by about 30 per cent since August 2014 following the drop in the fuel surcharge from Sh7.22 per kilowatt hour (kWh) in July to Sh2.51 in February 2015.
Finalists:
– Eskom Uganda Limited, Uganda
– Ethiopian Electric Power Corporation, Ethiopia
– TANESCO, Tanzania
Outstanding Woman in Power – Regional Award, East Africa
Winner: H.E. Dr. Elham Mahmoud Ahmed Ibrahim, Commissioner for Infrastructure and Energy, African Union, Ethiopia
Over 33 years, Dr. Ibrahim has served in the academic research, electrical energy production & interconnection, energy strategies and policies, international cooperation, technical agreements and protocols, energy planning studies, computer aided design and management of energy projects, renewable energy including hydropower. In 28 April 2008 she was elected and appointed for the post of The Commissioner of Infrastructure & Energy, in the African Union Commission. In July 2012 she was re-elected for the same post.
Finalists:
– Azeb Asnake, CEO, Ethiopian Electric Power, Ethiopia
– Irene Margaret Nafuna-Muloni, Minister of Energy & Mineral Development,
Ministry of Energy & Mineral Development, Uganda
– Jenny Fletcher, CEO, Ariya Capital, Kenya
– Nokwanda Mngeni, Former Managing Director & CEO, Eskom Uganda Limited, Uganda
Kenya Power, the country's leading power transmission and distribution company, was the headline gold sponsor for the inaugural East African Power Industry Awards. Other award sponsors were Aurecon, Rentworks and Genesis Electricity Limited.
EAPIC
The 17th edition of EAPIC gathered some 1200 visitors this year, including from the region's leading power utilities, large industries and investors as well as technology and service providers who showcased their products on the exhibition floor. The event ended on Thursday, 28 August.
EAPIC and the East African Power Industry Awards are organised by Spintelligent, leading Cape Town-based trade exhibition and conference organiser, and the African office of Clarion Events Ltd, based in the UK.
Event location: KICC, Nairobi
Website: www.eapicforum.com
Contact:
Communications manager: Annemarie Roodbol
Telephone: +27 21 700 3558
Mobile: +27 82 562 7844
Email: [email protected]
Similar Posts: