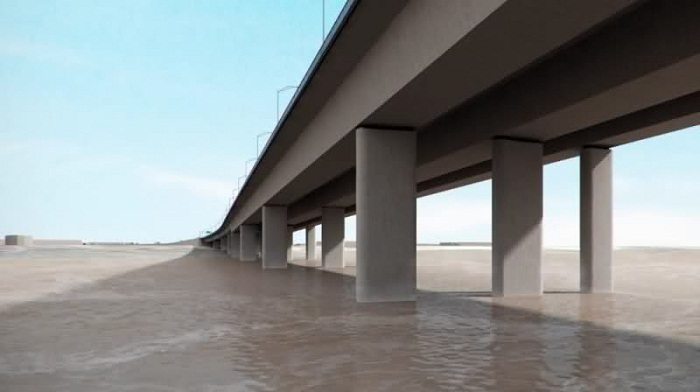 The ongoing construction project of the Second Niger Bridge in Nigeria has been put on hold until further notice from the federal government.
This was announced by Aminu Diko the Director-General of Infrastructure Concession Regulatory Commission, who attributed the project delay to the non-issuance of the Certificate of Compliance, non-compensation of the host community, non-adherence to due process in the award of contract and the actual cost of the bridge.
The Federal Government of Nigeria has so far issued US$91.35m out of the pleaded US$ 149.75m towards the project constrruction. However, the Sovereign Wealth Fund (SWF) provided the US$2bn which is being managed by the Nigerian Sovereign Investment Authority (NSIA) under the joint venture of the public, private partnership between the Nigerian Government and some private equity capital firms, including the NSIA.
However, the total cost of the construction of the second Niger bridge in Nigeria was initially estimated to cost US$539.1m but due to the falling value of the Nigerian currency in relation to other world currencies the cost has raised to US$ 588.52m. Beside, according to Obinna Ihedioha, the Vice President, Infrastructure Investment and Special Advisor to the Managing Director and Chief Executive Officer of the Project, clarified that the initial project cost did not include the VAT and when the VAT was included the cost went up by US$49.42m.
Even though the affected communities have not yet been compensated adequately , the Niger Bridge in Nigeria will be constructed and operated on a Design, Build, Finance, Operate and Transfer (DBFOT) basis.