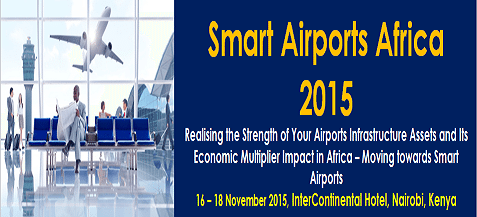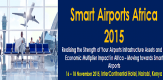 Smart Airports Africa 2015 event that is set to take off in Nairobi will be a timely one. Volatile fuel prices, strong growth in air traffic, and the continent continued progress towards development and economic growth have reshaped the African aviation industry. From airlines and their global alliances, to airports and mega hubs, the African aviation's wide ecosystem of partners is now being forced to implement new strategies to assert itself as a key driver of economic development.
Over the past decades, airports have gained more stakeholders, with increasingly complex operations. In so doing, they have honed their capabilities to focus on effectiveness rather than mere efficiency. This new approach has resulted in commercial airports now competing to become travel and logistics hubs while acting as economic engines that drive national and regional economy through the movement of people, goods and services around the world.
African airports are well on their way in attracting major interest from different stakeholders as well as investors and development agencies from across the globe in their expansion and upgrades projects, moving beyond their physical boundaries to enhance their passengers and partners experience.
As capabilities evolve over time, African airports will soon serve their cities and regions as hubs of business activity, centres of community activity and culture; becoming major players in economic growth.
Smart Airports Africa 2015, taking place from the 16 – 18 November 2015 in Nairobi Kenya, is geared around transforming airports into economic development tools for their cities, nation and region.
For more information about the Nuclear Africa Build 2015 visit www.amc-intsa.com or contact Mayvis Motaung at [email protected] or +27 11 341 1000