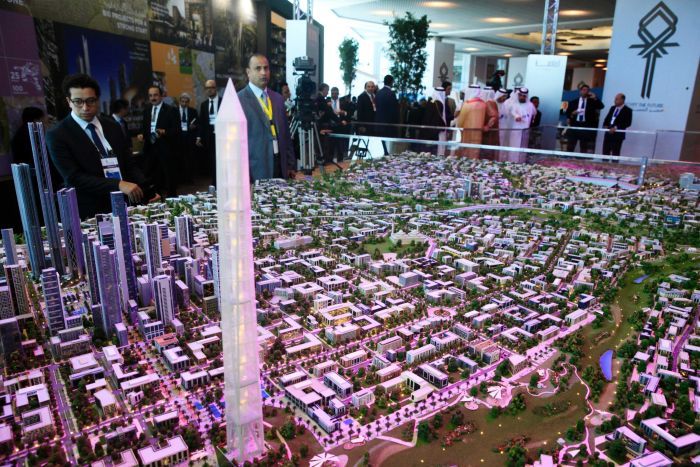 The construction of Egypt's administrative City  aimed at  decongesting  the capital,Cairo is now expected to delay as the government cancelled the MoU signed with  UAE real estate developer Mohammed AlAbbar during the March economic summit to construct the new administrative capital.
According to Egypts's Investment Minister Ashraf Salman the government has canceled the MOU since it did not make any progress as they expected.
Salman cleared the rumors that have been surrounding the project construction  that the government and the business man Mohammed AlAbbar was to undertake the project individually by funding the whole government projects in the new upcoming city.
The minister instead said that both local and international developers will be involved in the construction of the City and this will give many participants opportunities to get involved in the countries development.
Though he added that AlAbbar will also participate  along with other property developers in constructing the new capital under state supervision, added the minister.
The proposed new Capital was unveiled early this year by Egypts housing Minister Mostafa Madbouly at an Egypt Economic Development Conference.
The proposed city will be located few Kilometres from Cairo (45) and just outside Second Greater Cairo Ring Road. In recent years, Egypt is massively invested in construction of several key infrastructures aimed at enhancing transport in the country.