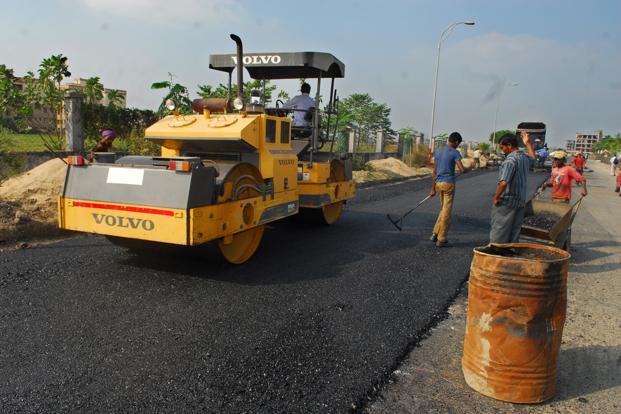 European union funded roads in Liberia are set to be opened in a few weeks' time, European Union  Ambassador to Liberia Tiina Intelmann has announced.The roads construction projects are worth US$166m.
According to Intelmann they are currently preparing to see the newly constructed road linking Gbarnga to Guinea border through Nimba is opened on time set by the project manager.
She said the road from Gbarnga to Ganta -Guinea border will open on early October 2015 and the EU envoy will be present during the event.
Led by Tiina Intelmann the EU envoy said that with the current development in the country Liberia residents will not be bothered with poor roads in the next 10 years.
She added that they Union is committed toward improving the economic status of the country through investing in various infrastructure project which are of high demand in the West African Country Liberia.
She said what would be expected of the government of Liberia is that it should take responsibility to maintain its infrastructures. She also said that by January 2017, the road leading from the commercial district of Red Light to
Ganta will be completed and turn over to the government of Liberia.
She added that the road from Red Light to Gbarnga is 126 km and that 92km has been done and the whole project was sponsored by the European Union.
European Union funded roads in Liberia are seen as a boost to boost road connectivity in a country that is emerging from decades of civil war.