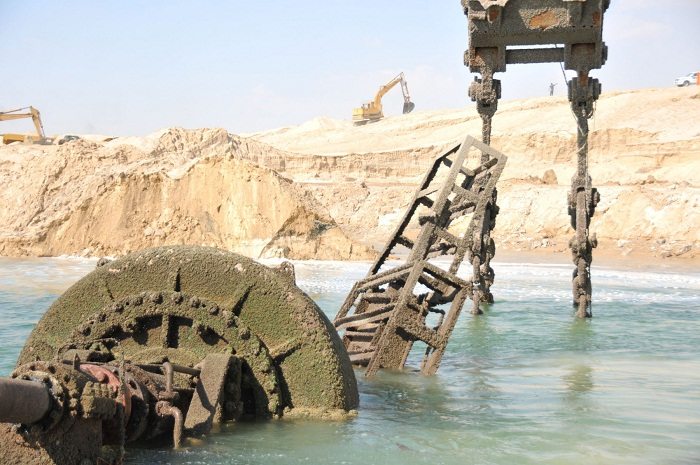 Palestinian movement Hamas, has opposed the construction of water channels by Egypt along Gaza border.
The movement says the project construction poses a threat to a larger number of houses that are on the Palestinian side.
According to the group, water channels by Egypt along Gaza border  could endanger underground natural waters  and demanded the project be stopped.
Hamas also condemned Palestinian President Mahmoud Abbas's stance on the matter, as he admitted to advising the Egyptian authorities to implement the channels.
The Egyptian side said the project would help them improve the security situation and also prevent the smugglers from getting into and out of Egypt.
According to the former brigadier general of the Egyptian military Khaled Okasha, the project is beneficial and its it's a normal security procedure to destroy the channels.
He added that the tunnels are illegal and illegitimate, and that is an internationally agreed upon concept.
He also lamented that constructing the water channels has been among the measures envisioned within the plan of creating a buffer zone along the Egypt-Gaza border.
"After destroying tunnel openings on the Egyptian side of the border, Egypt flooded them with water, creating 'water channels' on the Egypt-Gaza border that are designed to prevent the creation of new tunnels," explained Okasha.
The Egyptian army began establishing a 'secure zone' along the Rafah border, after a suicide bomber and an armed raid left at least 30 security personnel dead on 24 October.