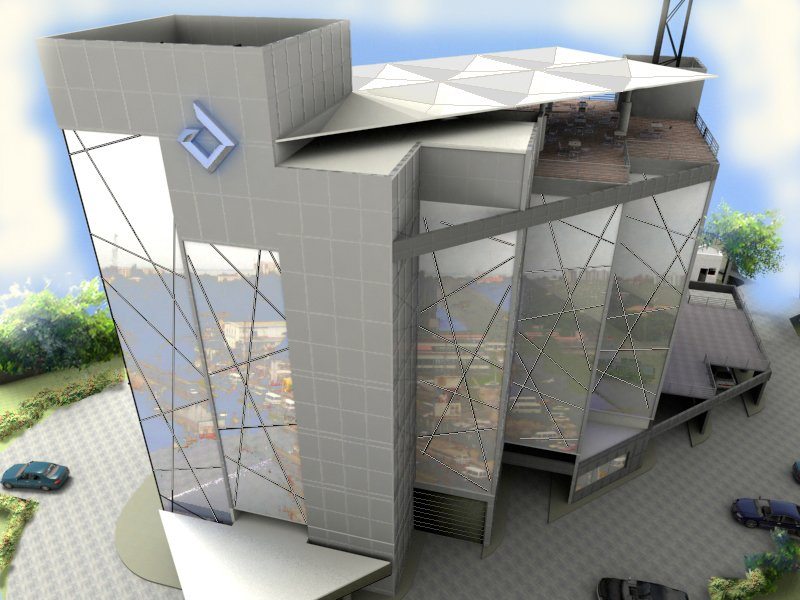 Integrated Advanced Analysts (IAA) Associates Ltd founded on 10th February 1993, is an indigenous firm of consulting engineers, with expertise in civil/structural engineering design and construction supervision of engineering works. The firm was established by Dr Adeleke Akintilo as the Managing Director, and was later on joined by two more directors, Engr Emmanuel Adesina and Mr Victor Akintilo. IAA is located on a 1000m2 purpose-built office space in Victoria Island, Lagos, Nigeria.
Structural engineering was IAA Associates' founding service, and today it remains a core part of the business.  It started with a few engineers and technicians. Today, IAA Associates Ltd prides itself on its experienced and well trained workforce. The firm currently has a staff compliment of some 43 people, which includes 20 Engineers, 10Technicians & 13 Administrative supports. The total engineering experience in the company exceeds 300 man-years.
Philosophy
Within the expanding range of engineering, IAA's well known civil and structural divisions still enjoy the continuity of growth seen in the past years.  However, as each year passes by these activities become a smaller proportion of the whole as its disciplines enjoy similar success in providing the ideas and answers clients requires
The Company has a reputation of practicing engineering in the broadest sense. "We strongly believe in the art of engineering in tandem with figurative analysis and encourage our personnel to take a broad approach and have a healthy understanding of the needs of other disciplines." Said Dr Akintilo
The firm aims to understand others and a will to help them achieve ideal goals, which it greatly assists in helping unite the whole design process and produce a well integrated advanced project design and analysis a project they all can be proud of.
IAA Associates have in both the past and present, been fortunate to have worked with many of the leading professionals in the industry like WSP South Africa, James Cubitt Architect, Design Group Nigeria, FMA Architects, Adeniyi Coker Consultants Limited, Interstate Architects, P&T Consultants Dubai, Gensler Los Angeles & DSA Architects South Africa. They have acquired a depth of experience drawn from working with them.
The projects illustrated range from the most classical and historic to the leading edge of modern design, the diversification of skills enables them to undertake projects that range from the largest to the very small with the same care and enthusiasm to achieve quality with best value.
Their size and commitment to quality provides the right platform for success.  IAA Associates Ltd adheres to excellence and innovation in all their practices while putting quality first in all levels of their organization. This is the reason they were awarded the 2015 Gold Category winner of the BID International Quality Summit Award.
The diversity and experience of the practice continues to gain the firm valuable knowledge in the new production techniques now available to the industry. "We have seen that these improving techniques are very capable of providing the skilled engineer with the tools necessary to achieve designs of quality that can be constructed with speed and economy." Adds Dr Akintilo
Professional Development
Being a registered member of the Council for the Regulation of Engineering in Nigeria (COREN), the senior staff at IAA mentors and provides support for graduates and junior engineers by helping them to register and being a member of COREN. Internship, every year a six months industrial training is offered to fourth year undergraduate students where they learn various aspects of the field.
"Our advantages as structural engineers, we try to be in a leading position with advanced technology where an emphasis is applied on in-house development of computer programs for scientific and technical calculations, thanks to an extensive research and development policy" , said the directors.
Challenges Faced
At IAA Associates, as a team we aim to use our ideas, experience and techniques to produce the clients' vision in full satisfactory. The biggest challenge we go through is trying to get the client to understand that a properly designed structure is as important as an aesthetically pleasing building, laments the directors.
Projects Completed
With 22 years of existence IAA's projects cover most aspects of civil and structural engineering and have worked on various sizes of projects around Nigeria.
IAA has managed to complete several projects like the Intercontinental Hotel and Four Points by Sheraton with Design Group Nigeria, Diamond Bank Headquarters with James Cubitt Architects, Nestoil Towers with Adeniyi Coker Consultants Limited and many more.
They are currently working on various projects around Nigeria. Some of the ongoing projects are Proposed Ikoyi Hotel with DSA Architects South Africa, Proposed Hyatt Hotel with P&T Consultants Dubai, Proposed Osborne Hotel with Gensler Los Angeles, Victoria Mall Plaza 3 with Inchscape KI Arhitects, Falomo Shopping Mall with Design Group Nigeria, Headquarters complex for Federal Inland Revenue Service with ATO Architects, The Moores with Adeniyi Coker Consultants Limited, Proposed Dayspring Towers with Adeniyi Coker Consultants Limited and many more.
"Our team balances a sound knowledge of traditional design and construction techniques with the ability to create innovative and safe buildable solutions which fulfil the client's architectural vision. As a growing structural engineering firm, we strive to be one of the top consulting firms in Africa for the next 5-10 years." Concludes Dr Adeleke Akintilo.