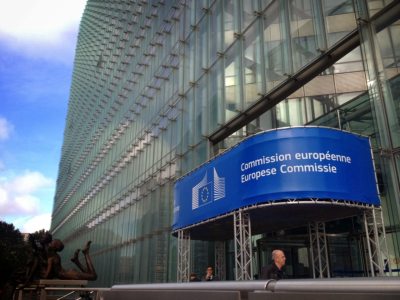 The European Union (EU) has pledged 540 million Euros to boost road construction in Ethiopia especially in rural areas for the next five years.
Mr Antonio Capone who is the infrastructure leader of EU delegation announced that the money will be used to continue what he referred to as "a remarkable expansion of road network in Ethiopia." The country had 26,000km of roads in 1997 but as of last year it had 100,000km.
He observed that as a result, the road density per 1000 square kilometers has increased from 24 kilometers in 1997 to 90.5 kilometers in 2004.
"The condition of road network has improved substantially. The proportion of road network in good condition increased from 22 percent in 1997 to 70 percent in 2014," he said.
Mr Capone also noted that since 1997 the EU has invested €400m in road improvements in Ethiopia currently experiencing high economic growth.
Capone added that the percentage of population living within 2 kilometers from an all-weather road has increased each year by 2 percent and today more than 65 percent of local districts have access to the national road network including during the rainy season.
The EU financial aid comes amid plans from the Ethiopian government to raise Addis Ababa's road coverage to more than 22 per cent in the just started fiscal year.
Addis Ababa Road Authority seeks to construct additional 917 kilometers of roads in the current fiscal year., according, General Manager of the authority.
Engineer Fekade Haile who is the general manager of the authority announced that the road construction in Ethiopia planned for 2008 E.C will take the city's road coverage from the current 20 per cent to 22 by the end of the fiscal year.
Some 82 kilometers of the planned road is prone to traffic congestion, Engineer Fekade said, mentioning the Kaliti-Akaki-Tulu Dimtu road where renovation works will be carried out maintaining a 50 meter width.
Planned road projects for the budget year include 115 kilometers main roads, 49 road projects around condominium houses, four gravel roads which take the total road projects to 187.
The second most populous nation in Africa has continued to grow at a rate of 10.8% a move that has attracted investors of all kinds to invest in the country.
Although if suffered from acute hunger in 1980's, the country began economic reforms in 1990 that has set it to an economic growth path. Today in Addis Ababa, evidence of booming real estate and other construction activities is clear.
Formed after World War II The European Union has continued to be a major economic partner and donor for African countries.