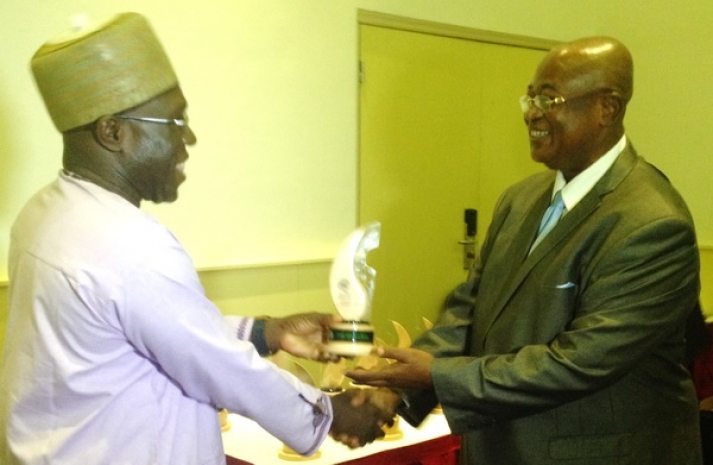 Ghana Institute of Construction has feted 21 individuals in the Construction Excellence Awards held in the country's capital Accra.
The coveted Awards function is meant to recognize hardworking individuals who have excelled in the industry for the past 20 years.
Speaking during the event, Minister for Roads and Highways in Ghana Alhaji Inusah Fuseini noted that the construction industry was playing a major role in the development agenda of Ghana  adding that it was important to  boost the capacity of professionals in the  Industry. He also called for improved laws of respective institutions in order to control the operations of fake contractors.
According Alhaji Inusah Fuseini the Ministry of Roads and Highways is working with the Ministry of Local Government and Rural Development and other key stakeholders to boost construction industry in the country.
He urged construction designers and engineers to consider the environment during their work.
He explained that designs need to be done according to approved standards and competent professionals with the appropriate professional license must sign-off on the designs. Such designs must also be subject to sheer review and complete scrutiny by the public.
The minister said the Ministry of Roads and Highways and the Ministry of Water Resources, Works and Housing are partnering with other key stakeholders in the road sector to start training of artisans and heavy equipment operators in the construction industry in the country.
He thanked the Ghana Institute of Construction for spearheading the cause of the construction industry in Ghana and highlighting the important role of the industry in the economic development of the country.