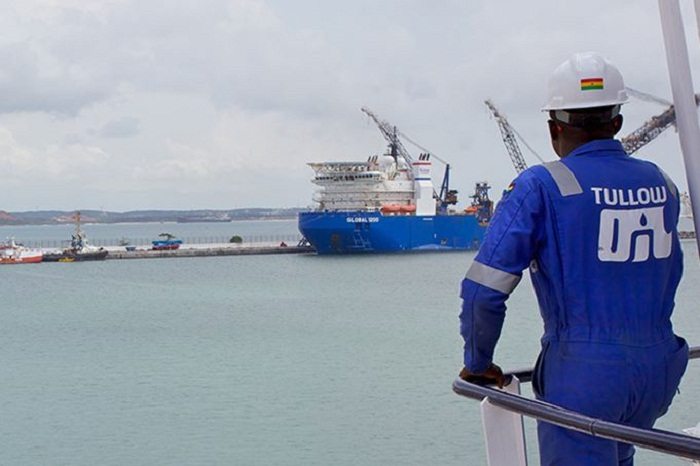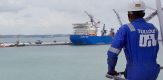 Oil exploration firm Tullow Oil in Ghana has announced that it will continue with its production activities in the country despite a raft of challenges facing it.
Speaking at a press briefing in the capital Acrra ,Tullow Group Chief Executive Aidan Heavey said that the company is still focused on key projects in Ghana.
The Oil exploration firm Tullow Oil in Ghana says it will enhance Jubilee and Tweneboa-Enyenra-Ntomme (TEN) oilfields in the Western Region of Ghana.
Speaking separately, Tim O'Hanlon who is the Tullow Oil's vice president for Africa said that the Ten Field development in Ghana to start producing oil next year and deliver significant cash flow, the company's vice president for Africa said on Tuesday.
While hoping for the price situation on the oil market to stabilise, Heavey confirmed the company's commitment to ensures the TEN project is executed on time and on budget. But He observed that, crude oil prices have continued to decline globally thus increasing operational cost
TEN projects are expected to start oil production by the end of first half of 2016.The FPSO vessel will begin its journey from Singapore in December 2015, and arrive in Ghana by February 2016. The vessel is expected to produce 80,000 barrels of crude oil a day.
Over the last two weeks crude oil grades have recorded significant decline in prices in the Nigerian market recording a drop of between 40-60% lowering the country's ability to meet its revenue target and fund its budget. The drop in price has been attributed to a number of factors including pressure from high freight rates, the Mediterranean oil grades and reduced European demand due to low refinery margins.
Tullow Oil plc is a multinational oil and gas exploration company with its headquarters in London, United Kingdom and was founded by Aidan Heavey in Tullow, Ireland. The company hopes to get a production license this year in Uganda, the central African country where Tullow discovered oil in 2006.