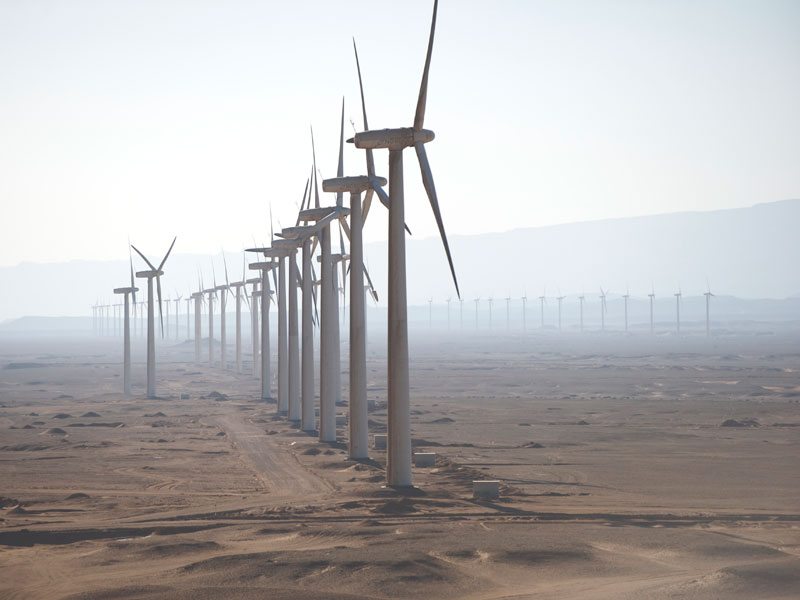 The construction of wind power projects in Egypt has received a major boost after African Development Bank (AfDB) agreed to extend a loan of US$50 towards the projects. The project will be constructed by Egyptian-Emirati  company.
AFDB says it will finance Egypt's share in the first Egyptian-Emirati project to generate electricity from wind power.
The loan will be given to New and Renewable Energy Authority (NREA) that will oversee the construction of wind power projects in Egypt project.
This has charged up the power project has it has totaled to a finance of the project to $250M .
The project's total investments are around $250m. NREA's share in the new partnership varies between 20% and 25%, while the Emirati share varies between 75% and 80%.
The project will be established in the Gulf of Suez with a capacity of 200 MW and it is expected to begin operations by 2018.
The project's joint committee has finalised the technical evaluation for the new company's legal advisor.
Shahid law Firm, Eversheds and PricewaterhouseCoopers (PWC) were chosen from 17 consultancies that submitted in the tender.
A memorandum of understanding (MoU) with the name of the chosen advisor was proposed to the AFDB for the final approval before signing the contract.
Egypt is set to have a steady power supply after having signed various power deals in its power sector in the last few months and most of the project are to end within three years.
The largest power project was awarded to Germany's leading power generator Siemens which will cost the county about Us$8 Billion being the largest single order ever received by Siemens.