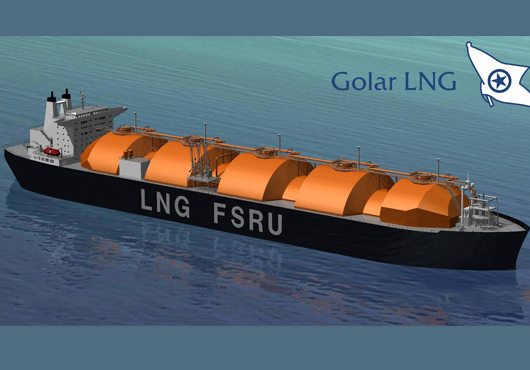 Norwegian vessel owner Golar LNG is expected to deliver one of its floating storage and regasification units in Ghana.  The product will be handed to West African Gas (WAG) through the Golar LNG import facility in Ghana. The contract is scheduled to last for a period of 5 years though there will be an optional 5 years extension period.
The company is expecting a delivery of 170,000-cbm of its FSRU Golar Tundra from Samsung later this month before the contract is concluded. However, the vessel will undergo minor modifications in Singapore before being delivered to WAG in Ghana.
No value for the contract was disclosed, whichever way the company is expecting about US$44m in the first full year of the FSRU's operation. Meanwhile, WAG is in the process of developing an LNG import project at Ghana's port of Tema. However, the project is scheduled to commence in the second quarter of 2016.
WAG is made up of 60:40 joint ventures between the subsidiaries of the Nigerian National Petroleum Corporation (NNPC) and the Sahara Energy Resource respectively.
According to the WAG Managing Director, Umar Ajiya, the floating storage and regasification units project is among the country's landmark achievement and the first of its kind in the sub-Saharan Africa and strategically positions the country to be an energy hub.
It is undoubtedly agreed that, West Africa is becoming an increasingly significant region for energy business, and according to Gary Smith, Golar LNG's CEO, Ghana represents an exciting new business opportunity for the company besides developing Africa's first FSRU in partnership with WAG.
The floating storage and regasification units in Ghana will help boost the economy and the power development in Ghana.