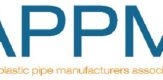 The South African Plastic Pipe Manufacturers Association-SAPPMA in South Africa  has warned members that is currently experiencing critical problems with the SABS in terms of product certification – a situation that could impact the certification of plastic pipes in the short to medium term.
According to Jan Venter, Chief Executive Officer of SAPPMA in South Africa, many of the root causes of the current problems have been pointed out to the SABS over the years. "It is our vision to create absolute quality, trust and integrity throughout the value chain of the Southern African Plastics Pipe Industry. To this end, SAPPMA has been interacting with the SABS for many years in terms of standards and product quality and as part of a joint effort to weed out inferior quality plastic piping systems," Venter says.
Locally, the SABS is the custodian of all national standards, which in most cases are identical to international standards and are mainly ISO sourced. It is therefore important for HDPE and PVC pipes and fittings to bear the SABS mark, as it give design engineers and users of plastic pipe the assurance that the product complies with the relevant SANS standard and that it will provide excellent and maintenance-free service.
However, there has been growing concerns over certain procedures followed in the certification process. These issues were discussed recently at an open meeting that was held between SAPPMA members and the SABS, during which specific concerns were raised and recommendations made to alleviate the certification problems in the short- and medium term. This situation deteriorated in recent months and has now reached a point where it could be potentially crippling to this industry.
"It is now two months later, and we are still waiting for the SABS to respond," Venter said. He warned that local plastic pipe customers should be aware that it is highly likely that some permits of mark holders will not be renewed in time, whilst long term repercussions could see the cost of certification increase considerably if SABS moves ahead with its plan of having some of the tests performed by a European laboratory.
"This will undoubtedly have serious economic implications on an industry that is already fighting for survival in the face of tough economic condition. However, we refuse to compromise on quality or lower our standards and we wish to assure pipe users that the SAPPMA mark of approval is still valid and now more relevant than ever before. SAPPMA mark-holders will maintain the highest standard in terms of quality and we will continue to monitor procedures and products accordingly. In addition SAPPMA is investigating alternative solutions to the current problems and will keep the market informed," Venter concluded.