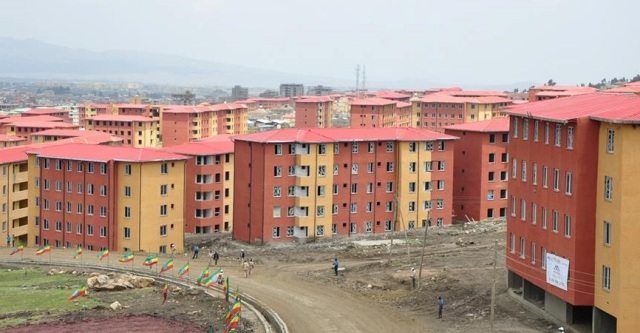 The Ministry of Urban Development and Housing in Ethiopia says it plans to construct 700,000 condominium houses in Ethiopia to help solve the housing problem currently experienced in the country.
Condominium is a building or complex of buildings containing a number of individually owned apartments or houses.
The Ministry has targeted to commence on the works during the Growth and Transformation Plan (GTP) II period and they are anticipating that the government will build 430,000 residential units while over 243,000 will be constructed by cooperatives and real estate developers.
Minister for Urban Development and Housing in Ethiopia, Mr. Mekuria Haile confirmed the reports and said that most of the already registered people will benefit from the housing programme.
"Most of those already registered will benefit from the housing programme," Mekuria said.
Mekuria further pointed out that the construction activities have created over 10.5 million permanent and casual jobs contributing eight per cent to the national GDP during the previous period.
The housing in Ethiopia project will be implemented in several towns including Makalle, Dessie, Kombolcha, Bahir Dar, Adama, Hawassa, Dire Dawa and Jimma.
This initiative was decided upon at the 9th Civil Service Day where the ministry discussed the performance of GTP I and areas of focus of the GTP II. Currently, the ministry has constructed 166,000 houses in Addis Ababa during GTP I, though the target was 150,000.