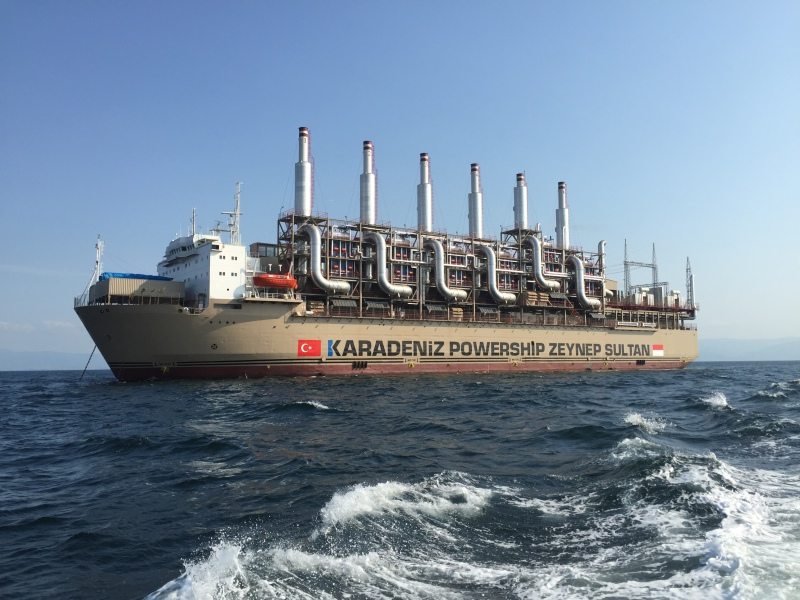 The Karadeniz Powership Aysegul Sultan, from Turkey has finally docked in Ghana. The 235MW powership will be connected to the national grid through the Tema power station.
The powership will undergo tests prior to its production operation in a couple of weeks to come. President John Mahama is expected to commission the powership once the technical works are completed.
A 10-year Power Purchase Agreement has been concluded between Karpowership Ghana Company and the Electricity Company of Ghana for the supply of two Powerships to generate 450MW to the national grid. However, another Powership with the same megawatts capacity is expected to be delivered soon in the country.
According to Deputy Power Minister, John Abu Jinapor, the government is doing all it can to make sure that the power challenges are fully addressed and electricity supply is efficient. However, as described by the Chief Executive Officer of Karpower Ghana, Orhan Karadeniz, the company produces is one of the quickest power barges at a very lower cost.
Confirmed by Mr. Karadeniz, the company has set aside US$30m towards marine infrastructure works along with fuel supply, site preparation, grid interconnection, storage management and mobilization. So far arrangements has been sealed between the company and an independent supplier for the supply of Low Sulphur Heavy Fuel Oil that will be used to power the barge to ensure an uninterrupted power production at the facility.
Shuttle vessel for the purposes of supplying fuel from the onshore storage facility to the on-board storage tanks of the power ship, have as well been instituted.