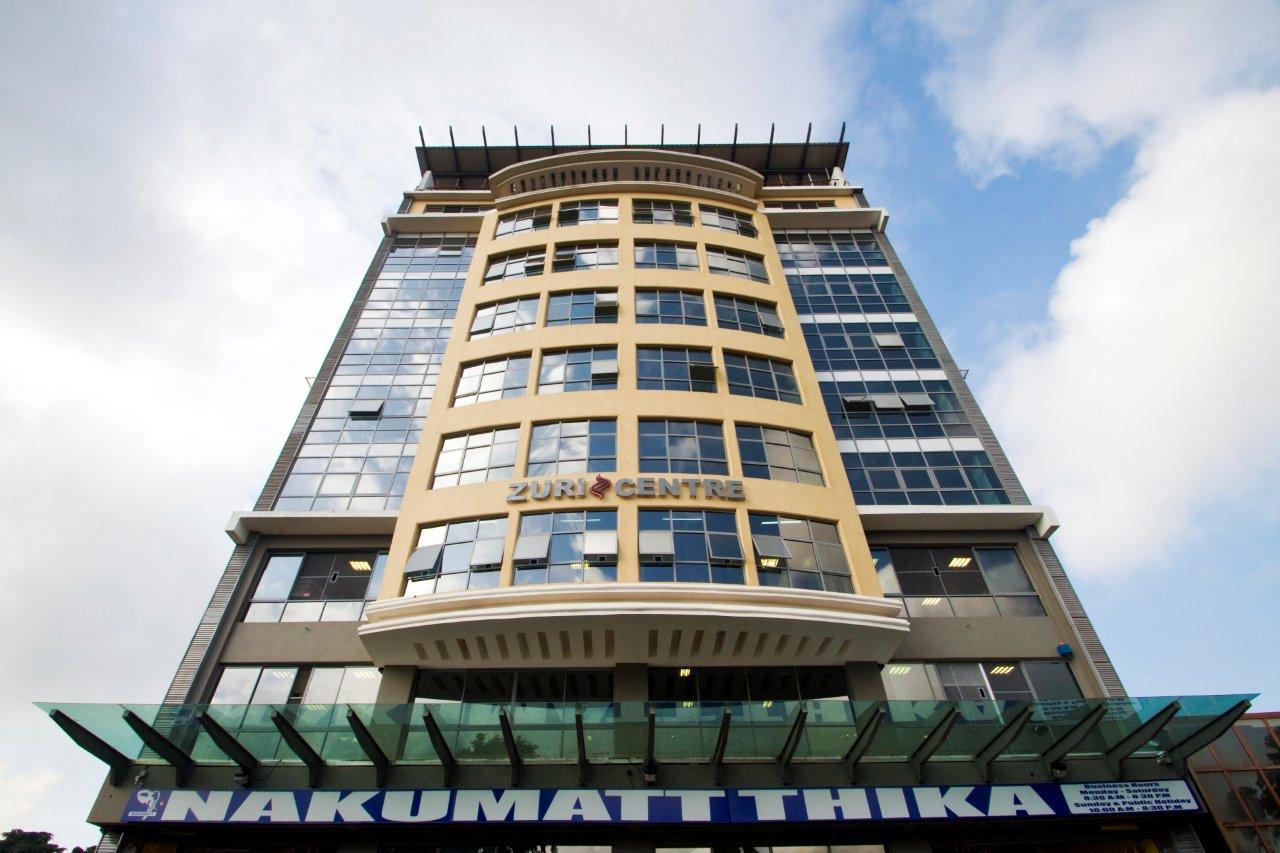 A team of four young energetic Kenyan architects has within a short period created a formidable consulting house as CR found out.
Strathmore Business School (SBS) is one of the finest institutions of higher learning in Africa. But the school is also known for its captivating architectural design with giant waterfalls, a tensile structured glass roof curtain and a multidimensional atrium. It is one of Lexicon + Ion's outstanding works.
Lexicon+ion, a Kenyan architectural, interior design, landscaping, planning and urban strategies practice, is redefining the building and construction industry with cutting edge projects. "We consider Strathmore our signature project. It opened up opportunities," says Felix Lati, a founding Partner. He adds that the SBS building was part of a bigger project that also included the student centre and the management science building, all valued at Sh1.5 billion (US$15m).
For Lexicon+ion, the journey to the mainstream architectural space where it can compete for any job has been one of hard work, resilience and determination. The firm is the brainwork of four partners, three of whom were in same architecture class at the University of Nairobi, went separate ways after graduating but soon after came together to build one of the leading practices managed by relatively young architects who profess to the mantra that conservatism should not be the norm.
According to Lati, Lexicon+ion is a firm that traces its roots to the University of Nairobi where it was founded as Lexicon Design. While the common practice for graduate architects is to look for employment in well established firms to gain experience and cultivate connections before going into private practice, Lati decided to take the path less travelled.
"I left campus and took over Lexicon Design in 1999," he states, adding that he decided not to look for employment owing to the fact that back then the country's economy was in a shambles and the building and construction industry was literally on its knees. "The economy was performing poorly and architectural firms were not hiring. Those that were hiring were not paying well."
Leaving campus and plunging directly into private practice was akin to being thrown into the deep sea. With no experience, references or track record, factors that are critical in the industry because clients often prefer to hire experienced architects, it meant that jobs were hard to come by for Lexicon. Luckily for Lati, the firm had sub-let office space from a quantity surveyor from whom it would get many jobs.
From 2003, the practice that is today Lexicon+ion started to take shape after Oscar Onguto, Solomon Mbicha and Kamata Gachanja came on board. Oscar joined in 2003. Kamata joined in 2005.  The firm officially become Lexicon+ion in 2008 after merging with Ion Design, which had been founded by Mbicha.
"We are a firm that believes in creativity and innovation," explains Onguto. He adds the firm has been on a growth path over the years and has its signature in many buildings cutting across residential, office, commercial, education, health, hospitality facilities as well as culture and religious spheres among others.
Apart from Strathmore, some of the other projects that Lexicon+ion has implemented successfully include Karibu Homes in Athi River, a model low-income housing project, Zamani Business Park in Karen, Ananas Shopping Mall in Thika, Sh6 billion (US$60m) factory in Machakos County for Wrigley (manufacturer of Big G, PK, Doublemint, Juicy Fruit and Orbit) and Toyota Kenya Academy that this year won an award for Public Service Architecture at the Africa Property Awards.
Lexicon+ion has in a span of 15 years managed to become a leading practice that can bid for any project and compete with other firms both local and foreign by creatively and innovatively seeking to meet the desires of clients. "We give clients personal attention. We listen and seek to understand what they want and come up with designs that meet their desires," explains Mbicha. The close focus on details has seen the firm, which has 15 employees, grow beyond Kenya to undertake projects in Tanzania, Uganda, Rwanda and Democratic Republic of Congo.
Although the building and construction industry in Kenya is on a growth trajectory and expanded by13.1 per cent last year from 5.8 per cent in 2013 according to the 2015 Economic Survey, Kenya is far from becoming a home of magnificent and amazing skyscrapers like those found in major cities like Dubai, Hong Kong, Shanghai among others.
According to Gachanja, there are many components that must fall in place for Kenya to witness building projects that are breathtaking. While Kenyan architects have the ability and expertise to design awe-inspiring concepts, the other components must also come into play. "To have these skyscrapers it must be a team effort among all players," he says. He adds that more importantly, Kenya needs brave clients willing to spend a fortune. "People do not want to take risks. There must be brave clients for this to happen."
Besides, there is need for laws regulating the industry to be amended to be in tandem with modern realities. Currently, the industry is operating under regulations that were last reviewed in 1968. Indeed, the challenge of fresh graduates failing to meet the expectations of the job market is one the architectural industry is grappling with. "There is a problem with graduates. We have to retrain them," observes Lati. He adds that despite these challenges, Lexicon+ion is determined to keep growing and contributing to the growth of the industry.