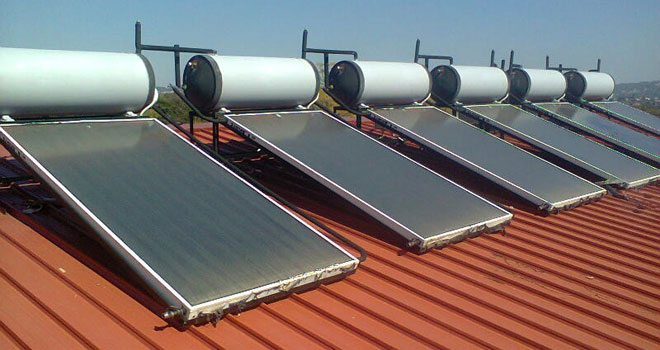 The South African Department of Energy (DoE) has issued the request for bids of solar water heater systems as part of a national solar geyser roll-out.
The systems are to be procured in phases and with a number of them having been installed under a rebate scheme previously administered by Eskom, the plan envisions raising the total installed base to 1.75-million by procuring a total of 1.25-million systems by 2019.
Solar water heater stakeholders in December 2014 were informed by the DoE that a handover process was under way and that the state-owned utility would manage the future implementation and funding of the programme.
The request for bids, released in early December, is for procurement of an initial 100 000 SWHs during 2016 and 2017.
The submission date for bids is slated for January 15, 2016 with a briefing session set for December 14 at the DoE's offices in Pretoria at 10:00.
The state-owned utility aims at installing 50 000 systems by October 1, 2016 and an additional 50 000 by September 1, 2017.
The systems will be installed with the help of a programme dubbed the 'social programme' which is part of a larger programme which also includes an 'insurance' programme and a 'voluntary' scheme.
Those who wish to participate under the insurance programme will be given a subsidy to enable them to promote the replacement of conventional electric geysers with compliant SWH systems while those who wish to take the voluntary arrangement will be able to contact a national call centre for a similarly subsidized installation.
Through the social programme, the systems will be installed on a free-issue basis though provision has been made for the systems to be provided on a partially subsidized basis.
The DoE intends to procure the systems for installation in residential buildings within the 'Designated Installation Areas' and will initiate a separate procurement process to appoint installation contractors to manage the deployment.
Preferential Procurement Policy Framework Act (PPPFA) and the PPPFA Regulations are the provisions under which the supply programme will be undertaken.
The local content condition for the storage tanks and solar collectors has been set at 70%. With the South African Bureau of Standards appointed as the independent verification agency, bidders will be required to provide verification of the local content
The preferred bidders announcement is expected to take place on February 29 and signing of supply agreements on March 15.