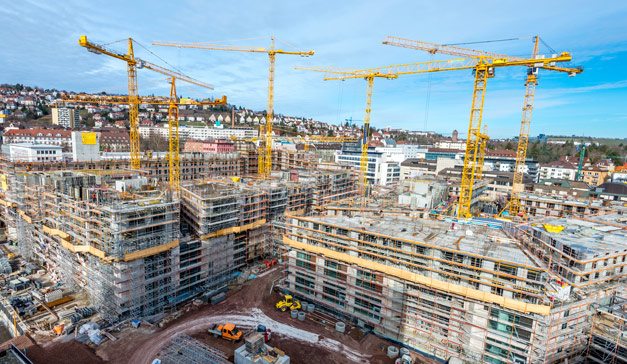 Ethiopia is seeking to modernize its construction sector by adopting technology. The country's Ministry of Construction says it has embarked on a preparation plan to modernize Construction sector in Ethiopia in the GTP II period.
The planning stage involves heads of regional bureaus and construction stakeholders.
Minister of Construction Ambachew Mekonnen at the consultation said the plan is prepared to tackle the hurdles the sector faces and make the construction sector competitive in GTP II.
"We intend to identify the challenges facing the construction sector in Ethiopia and forge the best way forward," he said.
The stakeholders at the consultation discussed on performance and gaps seen in the GTP I period also on activities which would be performed in the coming years.
The major bottlenecks in the construction sector during the past years include limited capacity of contractors and consultants, use of outdated technologies, design problems and rent seeking behaviors.
Research has shown that the construction sector in Ethiopia will outgrow that of neighbors in the region over the next ten years. BMI Research International had projected that Ethiopia's construction sector will grow at an annual average growth of 11.6% and will be fueled by a swell in infrastructure investments in the region.
In recent days Ethiopia has increased the speed of constructing the Renaissance dam aimed at bolstering its electricity production. Although opposed by Egypt, upon completion the dam is set to be the largest hydro dam in Africa.
Late last year, the Ethiopian Roads Authority began the construction of what it says will be a major expressway which, upon completion in five years, will help ease traffic that has been forecast for the next 21 years.
Ethiopia has been grappling with decades of dilapidated transport networks but has been working tirelessly to boost its infrastructure. For instance this year, it launched the first rail network system. With an annual economic growth of 10%, Ethiopia is emerging to be the fastest growing country in Africa.