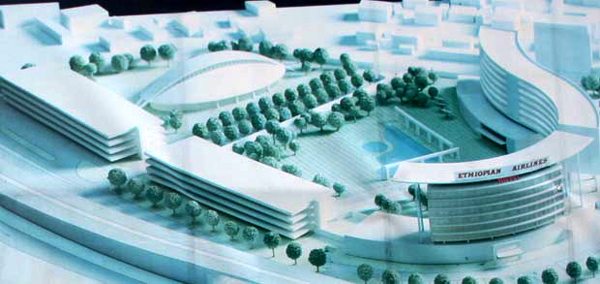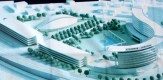 Ethiopian Airlines which is Ethiopia's flag carrier is set to  commence on the proposed construction of a four star hotel, this is after it conducted negotiations with international companies for the design, construction, vendor, finance and management.
The mega project which will be constructed by China National Aero-Technology International Engineering Corporation (AVIC-ENG) and designed and supervised by a joint venture between a local firm, Sileshi Consultant and international and Molen Associates, a Hong Kong-based company will be developed and handed over in 720 days.
"We will commence on the project and hand it over in the next 720 days," said the Chinese Company responsible for the construction.
The four Star hotel will be built on 40,000sqm of land located in front of Millennium Hall, Africa Avenue on Bole Road.
The project that has been uncertain for so long has recently posted signs declaring current agreements and has finally broken earth for construction.
The last phase bid floated almost three years ago in February 2013, attracted companies from China, South Africa and the United States.
China National Aero-technology International Engineering Corporation is a large state-owned enterprise affiliated to Aviation Industry Corporation of China (AVIC, a Fortune 500 company). Their main business covers international engineering contracting, overseas real estate development, domestic engineering, trade and labor services.
Today, conducting key business in Africa, the Middle East, South Asia and Southeast Asia, they have established more than 10 branches and subsidiaries in countries including the United Arabic Emirates, Tanzania, Algeria, Sri Lanka, Kenya, Uganda, Zambia and Malaysia, etc.
Ethiopian Airlines (Ethiopian) is the flag carrier of Ethiopia. During the past sixty five plus years, Ethiopian has become one of Africa's leading carriers, unrivalled in Africa for efficiency and operational success, turning profits for almost all the years of its existence.
Ethiopian currently serves 81 international destinations operating the newest and youngest fleets.