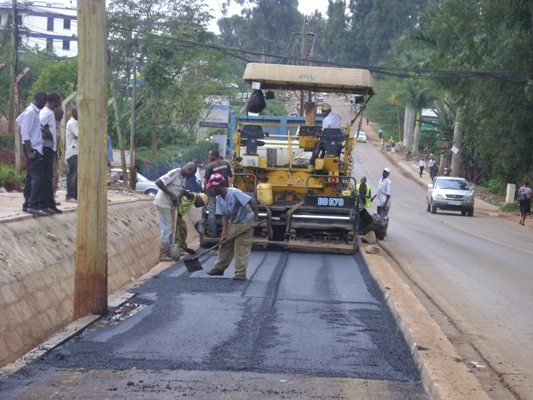 A Japanese firm has been awarded a US$ 13m contract for the expansion of a major road in Kenya into dual carriage, the  Kenya Urban Roads Authority (KURA) has announced.
The Japanese company, World Kaihatsu Kogyo (WKK) is set to commence operations in April this year and will in entails the installation of traffic signals, street lights and walkways to be used by pedestrians.
The mega project which is financed through a donation from the Japanese government is anticipated to reduce the traffic jam that is mostly experienced in that area.
The Kenya Urban Roads Authority confirmed the reports and said that the expansion will be carried out in phases; the first phase will cover 2.6km that is from the Kenya National Library to Ring Road Junction in Kilimani.
"The expansion project on Ngong road will first start with the expansion of 2.6km that will be from the Kenya National Library to Ring Road Junction and will be done in phases," KURA said in a statement.
The statement further said that the expansion will create room for the development of a bus rapid transit corridor or a light railway and supervised by Katahira and Engineers International.
As from March this year, Nairobi will also experience the construction of a new road that will link Ngong Road and Lang'ata Road through Kibra and NHC Lang'ata Estate, the road will significantly ease congestion on Lang'ata road and will cost up to US$ 20m. The tender was awarded by KURA to a Chinese company, H. Young and Co. Limited
Also, another Chinese firm, China Wu Yi is expected to construct a link road that will connect Waiyaki Way and Red Hill Road at a cost of US$ 30m.
All these links are projected to be completed in the next two years and are designed to fill in the missing parts of Nairobi's road layout, ease congestion and improve safety for Nairobi residents.
KURA is responsible for the management, development, rehabilitation and maintenance of all public roads in cities and municipalities except where these roads are categorized as national roads.