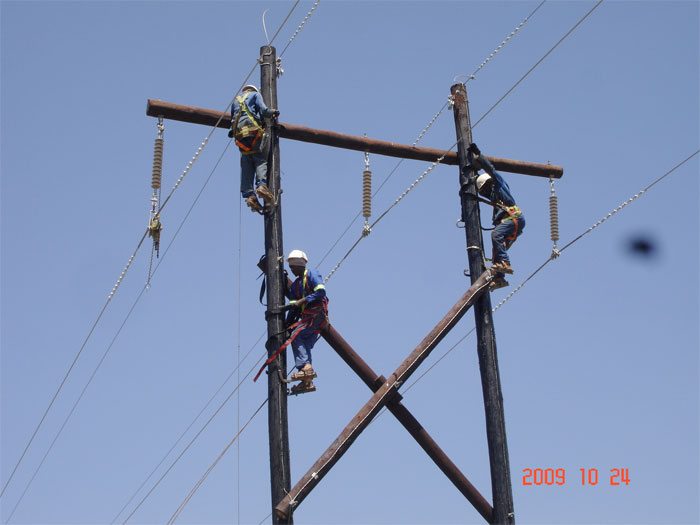 Lesotho and Swaziland have been advised by Eskom to lower power consumption amid power crisis that has largely hit the Southern African nations.
Eskom said on Friday as it attempts to help its regional neighbours offset crippling power shortages.
The power utility has gone to the rescue of Zimbabwe and Zambia by agreeing to supply them with off-peak power of 300 MW each. This is in line with statutes under the Southern African Power Pool.
Eskom said on Friday that the agreements to supply the two nations with power are under flexible conditions.
Lesotho and Swaziland have however been urged to reduce power consumption in a bid to help South Africa avoid load-shedding which could occur if the country's power supply is faces constraints .
"Firm supply agreements (Swaziland and Lesotho) continue to be supplied, but they are urged to reduce consumption. However, if rotational load shedding is required in South Africa, they are required to undertake proportional load shedding," Eskom said.
Eskom has managed to pull through five months without electricity disruptions, a luxury its neighbours cannot afford. Meanwhile, Zimbabwe and Zambia are engrossed in electricity deficit which has largely affected the mining and industrial productivity.
Eskom has additionally signed a bilateral agreement with Zambia which allows the supply of 300 MW off-peak and more than 50 MW standards at peak when demand and supply permit.
Power supply in Zambia has since worsened, with First Quantum Minerals, a Canadian miner which operates the Kalumbila copper mine saying on Thursday that it is set to send home about 730 miners owing this to Zesco's plans to limit power supply.
Southern African countries have been urged by experts to invest immensely in the private power produce sector. The government of Zimbabwe has since revealed plans to raise electricity tariffs by 49% to cover production costs.