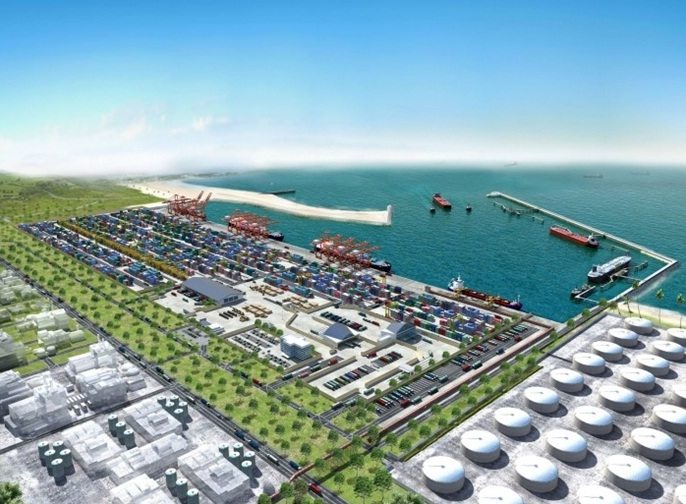 Tanzania has refuted claims that it had suspended the construction of what is expected to be the largest port in East Africa saying the project would commence in July.
Tanzania's Ministry of Works, Transport, and Communications issued a statement to clarify the status of the project following reports that the port that is to be situated at Bagamoyo had been abandoned and that the country was now focusing on improving the capacity, performance and efficiency of the existing Mtwara and Dar es Salaam ports.
The ministry said that it was negotiating with China Merchants Holding International (CMHI) and the sultanate of Oman on financing the project. It said the negotiations were expected to finish in March.
But Makame Mbarawa the minister for Works, Transport, and Communications had previously been quoted by the Tanzanian press saying the project was suspended it needed a huge source of funding.
Plans to constract the new port at Bagamoyo, 75 km to the north of Dar es Salaam, was mooted in March 2013 when a framework agreement was signed between Tanzania and CMHI during a visit by Chinese president Xi Jinping to the country.
However, the construction of the largest port in Tanzania has been hit by delays following a major rift among politicians in the country concerning the project. Opposition politicians for instance say it is a waste of resources. Critics calls for the improvement of the existing ports.
Construction of the largest port in Tanzania and investment on roads and railways, is seen as part of a wider plan by the to create a transport hub that can challenge the dominance of Mombasa port in neighbouring Kenya.
The port is to occupy 800 ha with an adjacent 1,700 ha industrial zone. It is expected to handle 20 million teu/year, making it larger than Mombasa, currently the largest port in East Africa.
The largest port in Tanzania is currently Dar es Salaam, which shippers say is marred by delays and inefficiency.