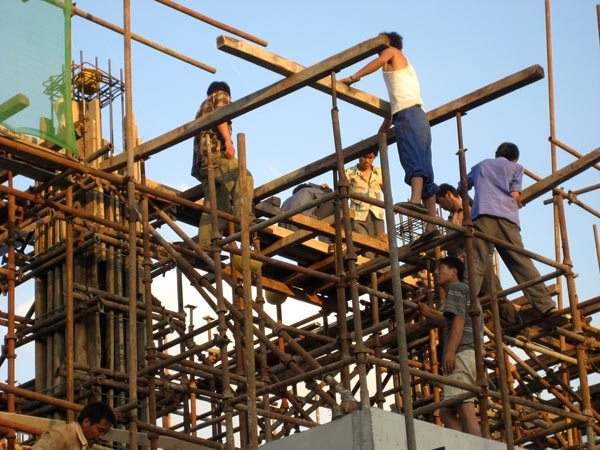 Construction firms in Egypt are eyeing the booming Pakistani construction industry a sector with the view of increasing their profits.
Egypt ambassador to Pakistan Sherif Mohamed Kamaleldin Shaheen currently they have already recorded over 100 companies getting into the industry and so far they are looking for more partners in Pakistan for investment and joint ventures.
Mohamed said the the China-Pakistan Economic Corridor is currently having a positive implications for the Egyptian side and there are more opportunities that are open for Egyptian companies.
He said tourism was another potential area of cooperation between Egypt and Pakistan as Egypt has good expertise in this field and could help Pakistan in developing its tourism industry.
The ambassador said that the two countries in the past have been working together abd during the last interaction with the Pakistan business community at the Islamabad Chamber of Commerce and Industry (ICCI) more Egyptian companies were accredited to carry out their businesses in the country.
The Egyptian envoy said that Pakistan and Egypt enjoyed excellent political and military relations, which should be transformed into growing trade and economic relations as the bilateral trade was not according to the true potential of both countries. He said Asia was emerging as a big market and Pakistan was an important country for Egypt to reap business and economic benefits from this region.
Shaheen added that Egypt had a lot of potential to become one of the greatest and fastest economy growing country in Africa after recording good GDP growth and involving many coutries in its daily growth.
He said Pakistan could also get better market access to African market by developing strong cooperation with Egypt. He said ICCI should form a delegation for Egypt to explore new areas of mutual collaboration and his embassy would facilitate in making its visit successful.