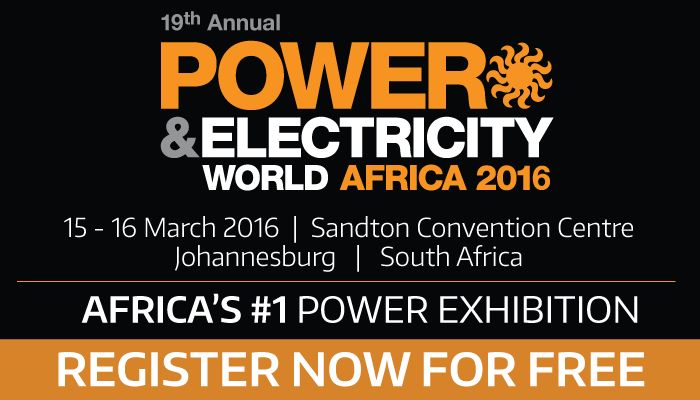 Power and Electricity World Africa 2016 is the leading industry event in Africa. You cannot afford to miss this. As the countdown ticks- 2016 promises to be the best one yet.
A world of innovation is packed into one show, which you can attend for FREE!
Here are just a few reasons why you should attend the expo in March.
1. All the latest and greatest in power and electricity
There's no better way to discover power and electricity solutions that are right for your company. Find everything you're looking for we have confirmed hundreds of the best solution providers in energy- you can network with them for free.
2. You will be the first to find out about the next big thing
Head to the expo to discover brand new product launches and cool new products such as Power Link launching 2 new products, Dako Power showcasing the Tesla Powerwall and many more. Don't miss out on hearing about the next big thing.
3. You'll learn about power and electricity from the experts
Attend two days of free seminars and get to grips with all the hot topics such as "Integrating renewables in the power generation mix", "Adopting new trends in advanced process control and impact on power generation operations", "Methods to extend the life of critical electrical infrastructure – A solution for Africa" and many more…
4. You'll get to meet 6,000 power and electricity executives
This is THE event for power and electricity in Africa, everybody who's somebody will be there. If you're looking to make deals or just meet some new contacts then you need to go and register right now.
5. You will find out the big industry developments before everyone else
Picking up hot tips in the seminars, shaking hands with decision makers and lapping up knowledge in the seminars.
Don't miss out! Register online now for your free pass.