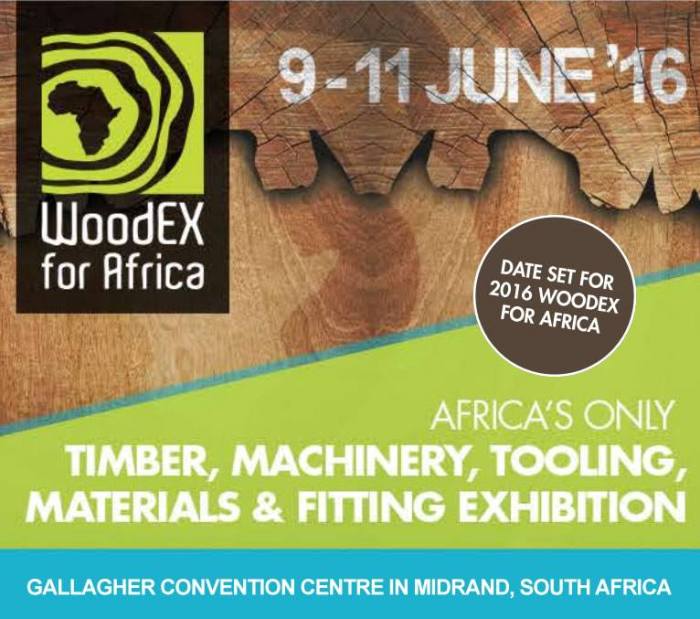 WoodEX for Africa is Africa's leading industry showcase focusing exclusively on the timber industry. The event creates a platform for woodworking professionals to connect with specialized dealers, to catch up with the latest timber trends, to secure new business contacts and to compare deals.
WoodEX for Africa has continued to receive huge industry support since its inception in 2012.
With the possibility of partnering with a major international industry exhibition, and to fit in with the global timber industry calendar, WoodEX for Africa is now being held bi-annually.
The next event is scheduled for 9 – 11June 2016 at Gallagher Convention Centre in Midrand, South Africa.
Bookings for exhibition space at WoodEX for Africa 2016 are now open. Book your space now to secure the best possible position and to benefit optimally from the show's marketing campaign.
Visit http://www.woodexforafrica.com/ for more information.