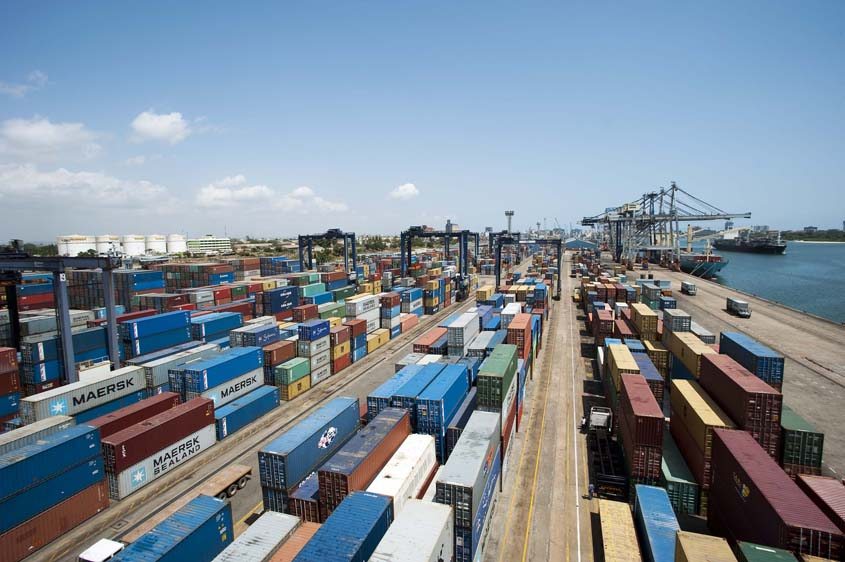 The construction of the $10 billion Bagamoyo port, which upon completion will be the largest port in East Africa will  resume 2017 after it was suspended.
Local companies stand to benefit hugely from a wide range of job and trade opportunities that will be created as a result of construction of the Bagamoyo Port that is scheduled to start next year.
This is according to one of the top officer at Oman's State General Reserve Fund which finances the project has said.
SGRF Country Manager Mr Mohamed Al – Tooqi, while talking in Dar es Salaam yesterday said that several local companies would be sub-contracted for to do construction works at the 10 billion US dollar port in addition to a special economic zone in Bagamoyo, Coast Region that is expected to transform the country into a regional trade and transport hub upon completion.
"There will be quite high participation for local companies … they will be recruited on competitive edge," he said during Oman -Tanzania road show held on the visit of Oman business delegation in Tanzania to explore trade and investment opportunities.
The port project, coming up at Bagamoyo, 75 km north of Dar es Salaam, will be the Tanzania's biggest infrastructure project built with funds provided by Oman's State General Reserve Fund and China Merchants Holdings (International), China's largest port operator.
The port once completed will be able to accommodate mega-ships according to government officials.
It will handle two times the amount of cargo currently handled by Dar es Salaam Port and will greatly help check on congestion at the port. Mr Al-Tooqi added that local companies would be selected after being evaluated to establish their strength to deliver and would b registered to carry out various activities
He advised the business community in Tanzania to brace up for the activities to be generated by the project. The port and the special economic zone is part of the government's plan to bring about an industrial change in Tanzania.
The East Africa's largest economy has a plan to transform from an agriculturally-based economy to a semi-industrialized country by 2025. The whole project includes roads, railways and the economic zone and is expected to take around 10 years to be completed, and will involve three phases.
A business delegation from Oman among them businessmen and industrialists jetted into the country on Tuesday evening for a three-day visit to explore trade opportunities and industrial cooperation between the two countries.
Led by Oman Minister of Commerce and Industry, Dr Ali al Sunaidy, the delegation aims at boosting investment cooperation and economic growth between the two countries, especially in the areas of real-estate investment, transport and logistics services, foodstuff and establishing investment cooperation and connecting the ports of Duqm, Salalah and Sohar with Dar es Salaam Port.