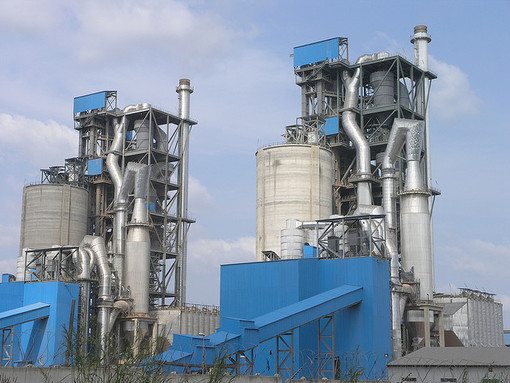 Nigerian billionaire and Africa's richest man Aliko Dangote has started the construction a new cement plant in Nigeria in the  southern region of the country.
Africa's largest cement producer, Dangote Cement which is controlled the Nigerian billionaire on Sunday began the construction of the new $1 billion cement factory to add on several other plants operation in Nigeria and a number of other countries in Africa
In a report published by Leadership newspapers, the proposed 6 million metric tonnes per annum (mmtpa) cement plant will start operation within 26 months. During construction and in operation, the plant is expected to create 6,000 direct jobs and 45,000 indirect jobs for the residents Okpella where the plant will be situated.
In his statement during the official groundbreaking ceremony, The Africa's richest man said that local cement producers such as his company and BUA Group which is owned and run by fellow billionaire Abdulsamad Rabiu, were saving Nigeria over $3 billion annually through cement import substitution.
He also urged other investors to consider making additional investment in the cement sector as it would help guarantee that local cement demands were met, while surpluses would be exported to other countries to earn Nigeria much needed foreign income and increase her foreign trade volume.
In addition to the 6-mmtpa Okpella plant that Dangote has started construction, he is also currently building another 6-mmtpa plant in Itori, Ogun State. These new plants are expected to increase Dangote Cement's local cement production capacity to 41 mmtpa per year.
Aliko Dangote aged 59, is the richest man in Africa with a current net worth of $17.3 billion according to the FORBES' ranking of real-time billionaires in Africa. His cement empire has spread to Cameroon, Ethiopia Zambia, Tanzania and recently to Kenya.
The cement company produces over 30 million metric tons per year with plans to double its production capacity by 2018. Dangote also has interests in salt, sugar and flour manufacturing companies which he has invested in 15 African countries.