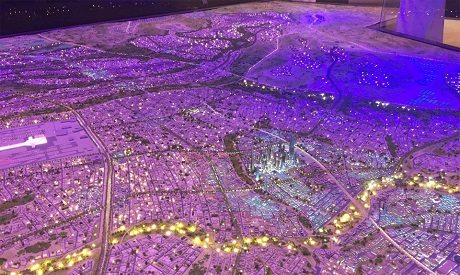 Construction work on the much hyped new capital in Egypt is now set to commence after the government awarded companies the tender to begin the work.
According to Egypt's Housing Minister Mostafa Madbouly the four companies that have been selected to undertake the construction work will be looking into improving the infrastructure of the new city which is which is in the east of Cairo.
The minister added that the construction of the first phase is set to start in April, with the cabinet approving earlier the connecting of facilities to the first phase of the new capital with a cost of USD4b.
The Egyptian President Abdel-Fattah El-Sisi early March joined hands with the army's engineering authority Kamel Al-Wazir for the finishing of the capital within two years in assistance of other international standards.
In the meeting, Madbouly pointed out that a state-owned company would be the main developer of the project, taking over the general planning and introduction of facilities as well as the execution of the residential area.
The president also said that they are welcoming private companies to ensure that the first phase get complete in the next few months.
"The project is key to the Egyptian government and public as well so implementing it will be one of the biggest achievement that we will be having in this year" he added.
The mega project's first phase will include 12 ministries and a number of other governmental institutions, a residential area that would have more than 25,000 housing units, and the world's biggest park.
Al-Wazeer on his side said that the army's engineering authority started its 123 metres construction in the capital site and they expect that the implementation of the bridges and mega road project will be done in few months to connect the new Cairo with the new City.
The new capital construction is one of the biggest project that is being carried out by President Abdel-Fattah El-Sisi's as he looks into boosting the economy of the country which has been lagging behind for some while.
.
In January, Egypt and China signed financial deals including loans, grants and memorandums of understanding worth around $15 billion of which a part is expected to be invested in the infrastructure of the planned new administrative capital.
Chinese companies will only provide Egyptian contractors with long maturity loans to finance the construction of 14 new governmental buildings, major conference centres and a fairs area, Madbouly said at Cairo-based conference in March.