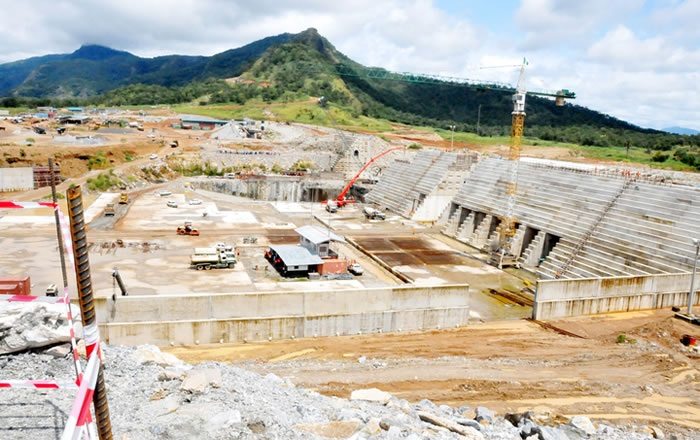 The state of a major hydro-electric power construction project in Nigeria is still where it was since the contract was awarded to two Chinese firms
in May 28, 2007
.
Expected to cost US$3.2bn, the hydro-electric power construction project in Nigeria will be, upon completion, the largest single hydro-electric plant in the country.
Mambilla hydro-electric power project was hatched in 1982 with targeted generation capacity of 3,050MW of power. The project was later handed over to the Chinese contractors in May 28, 2007.
Recently, Nigeria President Mahammadu Buhari visited the hydro-electric power project that would be the biggest single hydro-power station in the country and promised its quick completion.
Nigeria has a combined capacity of 4,755MW from the19 thermal stations across the country. However, the biggest of them is the Egbin power plant in Lagos which has 1,006MW of power generation followed by Ibom Power, Akwa Ibom 529MW, Ughelli, Delta 515MW, Okpai, also in Delta 452MW, Ihovbor, Benin 279MW and Omotosho 254MW.
The six top thermal stations have a total capacity of 3,030MW which is still far less than that 3,050MW of power expected from Mambilla's project. Even though the project has been on the drawing board for 34 years, Peoples Republic of ChinaPremier of the State Council, Mr. Li Keqiang, assured President Buhari of speeding up the project completion.
But it is speculated that, there are still pending issues that have for a very long time remained unresolved. According to the proposed structure of the contract it stipulates that Sinohydro will cover 70%of the project while CGGC to fill in the remaining 30%.
The feasibility studies for the project was done in 1982 by Messrs Bennie and Partners and the first scope of the project was 2,600MWof power. The project was handled by a German consulting firm, Lahmeyer back in 2005. Lahmeyer also did extensive engineering studies and came up with project scoping and bill of quantities.
CGGC on the other hand has been backed by the Chinese government, is resolved on restoring the sanctity of the first contract of Lot 1. The federal government is however, expected to contribute 15% of the total sumas its counterpart funding.
Sinohydro Corporation and China National Electric Engineering Corporation (CNEEC) are currently executing the Zungeru hydro power project in Niger State, which is expected to generate 700MWof power at the cost US$1.3bn.