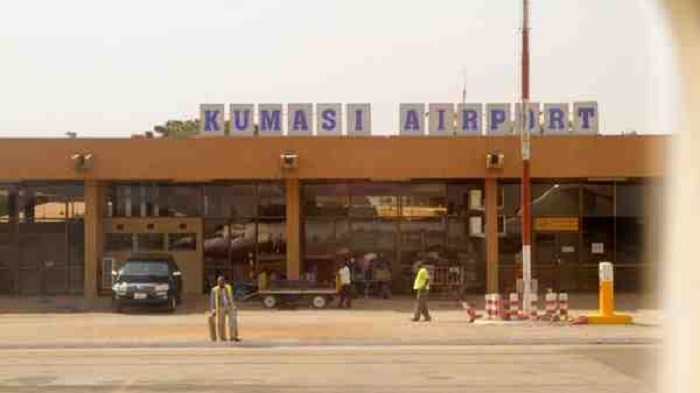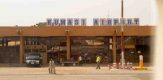 The Kumasi Airport in Ghana is yet to welcome a new terminal building to ease the current congestion at the facility. The construction project will be executed by the Ghana Airports Company Limited (GACL).
Ghana President John Mahama is expected to flag-off the commencement of the project this second quarter of 2016. The project will serve regional flights from Kumasi to the sub-region as there have been firm interests shown by regional airlines to operate flights from the Ashanti Regional capital.
The new terminal building is the second phase of the airport construction project. However, since December 2014, the airport commenced night operations following the rehabilitation of the runway and the installation of runway lights. The rehabilitation of the 1,981-metre long runway and installation of aeronautical ground lighting system (AGL) at the Kumasi Airport, made it possible for night operations by airlines.
The Kumasi Airport underwent massive renovation works, whereby a three-layer runway was completed and the airport ground lighting systems were able to be installed. The precision approach path indicator at both ends of the runway, installed edge and end lights; threshold lights; stop way, installation of 32 approach lights and wind-cones are all in place.
African Development Bank (AfDB) and South African bank ABSA has approved US$150m loan secured by GACL to fund the new terminal construction project. A Belgium-based market-leading airfield technology company, ADB Airfield Solutions (ADB), undertook the Ghana Airports Company Limited (GACL)-funded installation of all airfield ground lighting system
However, the Wa Airstrip and the construction of the new airport at Ho in the Volta Region are among the country's airport to benefit from the US$150m fund.
The Ho Airport project will include passenger terminal building capable of accommodating 150,000 passengers a year; VIP and VVIP facilities; a runway dimensions of 1,900-metre long and 30-metre-wide aprons; air traffic control, baggage handling systems, boarding gates; CCTV's, fire detection systems; fire-fighting and water storage facilities. The regional airport at Ho, capital of the Volta Region, is expected to boost tourism in a region endowed with so many tourist attractions
During the the official sod-cutting ceremony for the Ho airport, President John Dramani Mahama noted that the decision to develop a domestic airport in Ho is meant to enhance the tourism potential in the region.
"The expected impacts include directly providing employment within the air transport industry — such as airline and airport, aircraft maintenance; air traffic control and meteorological services; and indirectly employment," said President Mahama. "Ho providing employment for ancillary support services in the air transport industry…for example, aviation fuel and construction companies," he added.
Ho Municipal is an administrative capital for the people of the Volta Region, which is endowed with fertile land suitable for the cultivation of rice, maize, yam, and onion. The municipality is also one of the 25 municipalities and districts in the Volta Region of Ghana.