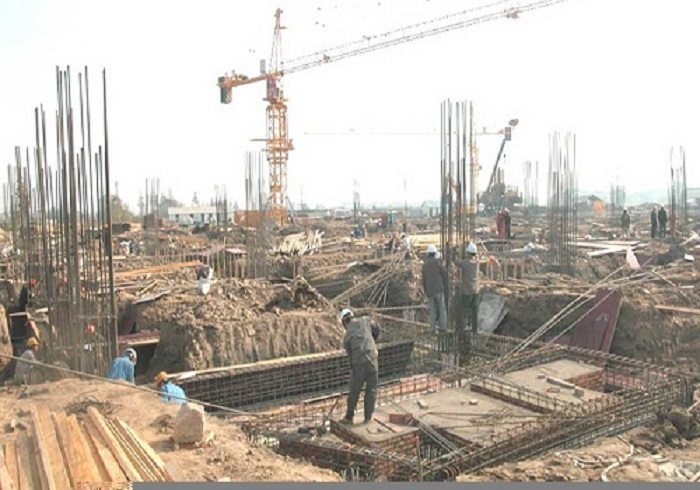 The Nigerian Society of Engineers has urged the Federal Government to safeguard the appointment of more engineers into engineering based areas of the economy to check the deplorable state of the country's infrastructure.
"The condition of Nigeria's infrastructure has become a threat to public safety resulting to incessant loss of lives across all sectors," said Engineer Otis Anyaeji, President of the society.
More than 30 persons have recently lost their lives in building collapse and road accidents resulting from poor and substandard infrastructure. The engineering society is optimistic that more government funding and private partnership will greatly reverse the trend.
The Federal Government is also urged to amend and implement the existing laws to encourage private partnerships such as the Infrastructure Concession and Regulatory Commission Act. According to the 2015 infrastructure scorecard, the Nigerian Society of Engineers rated the Nigeria's infrastructure status as E2; that represents a deplorable state of affairs which they say poses a threat to public safety.
However, according to Engineer Anyaeji, Nigerian engineers have not been allowed by the government to occupy the appropriate positions of authority that will help to ensure the right state of affairs in the engineering sector. He added that Nigeria does not need external help or funding to change the state of its infrastructure and economic development. In fact, domestic manufacturing and agro business are enough to generate internal revenue that can finance the nation's infrastructure development.
The Nigerian Society of Engineers, has called on State Governments to sponsor engineers in its employment to seminars and workshops that would boost their capacity. This comes following an observation that many of the engineers working with ministries and parastatals finds it difficult to sponsor themselves to such seminars, which are vital in building their capacity.
The Society looks after the professional needs of members through well-structured programmes and regular interactions among the different cadre of membership, enhancing high professional standard and ethical practices.
The Organization was founded on 16th February, 1958. The Society was inaugurated at the Nigerian House in London. The NSE is registered with the Corporate Affairs Commission as a company Limited by guarantee.