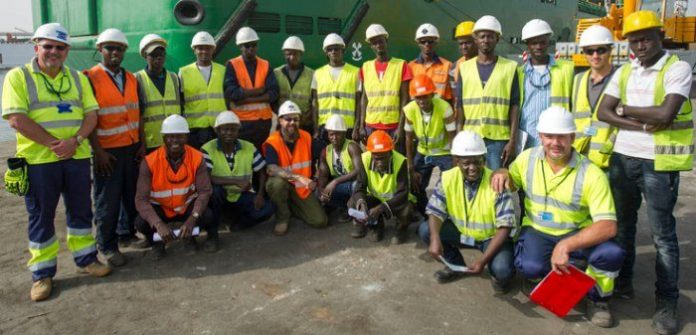 The Contractors Registration Board (CRB) is working hard to empower contractors in Tanzania  after reports revealed that at least 65 per cent of projects undertaken by indigenous contractors were shoddy and substandard work.
A poor financial base and low levels of professionalism are sited as some of the factors hindering the output and performance of several local contractors whom the government has promised to connect with financial institutions.
In his address during the contractors Annual General Meeting (AGM) held over over the weekend, Rhoben Nkori, the Acting CRB Registrar said apart from the strategies designed to promote and improve them, local contractors ought to exhibit credibility so as to receive government support.
He revealed that out of about 12,000 registered local companies, a total of 4,000 have been erased from the register while the remaining 8,000 will undergo fresh and stricter scrutiny to establish their credibility and level of professionalism. He said they are striving to offer credit guarantees to local contractors adding that a that a total of 1,400 local companies have been linked to different lender under the CBR guarantee.
"We strive to provide credit guarantees to some of the contractors and of late about 1,400 companies were linked with different lenders under CRB guarantee," he said.
Theresia Soka, the Head for Corporate Sales at TIB Corporate Bank whose bank sponsored the meeting, said that the bank has introduced a number of packages to enable small companies execute their projects, smoothly.
The bank has already paid out about 23bn/- in supporting local contractors and plans are underway to introduce more packages. While addressing the gathering, Works, Transport and Communication Minister Makame Mbarawa, said the government is keen to see expected performances and high quality work from the construction industry.
Professor Mbarawa added that in the last five months, the government has paid out 1.1trn/- to clear all outstanding claims by both local and foreign contractors, asking them to work diligently.