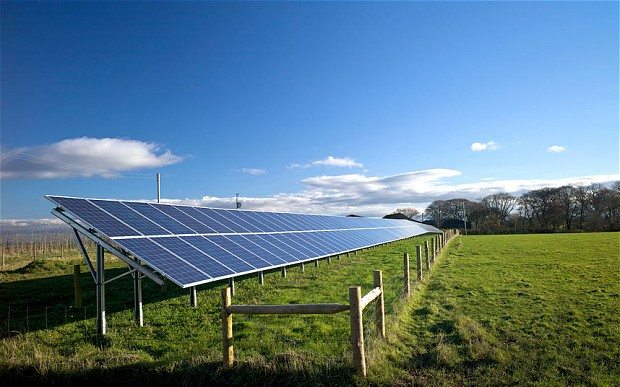 Department of Energy in South Africa (DoE) said on Wednesday that it will canvass the appetite of independent power producers (IPPs) so as to finance, construct, develop and operate three new solar parks in Northern Cape, ranging from 400 MW to 700 MW in size, in partnership with State-owned companies (SoCs).
In an advert ran in the newspaper, the DoE said that an expression of interest (EoI) would be released on May 16 to establish private sector interest in being appointed as strategic partners for the projects.
The applications, which should be returned on or before June 20, will be used to inform procurement decisions, which would be "released in due course". A similar procurement plan was also devised for the development of a 600 MW gas-fired energy plant, which is to be subjected to a separate EoI process.
A Ministerial determination for 1 500 MW of new solar capacity will help in facilitating the procurement process which would be published by Energy Minister Tina Joemat-Pettersson.
Joemat-Pettersson, in her Budget Vote address, confirmed the initiative and said the solar parks would be developed in clusters so as to allow sharing of common services and infrastructure and such as access to water supply, land, roads, feeder lines to the electricity transmission system and support industries.
She added that the Northern Cape could become one of the largest solar energy hubs in the world. The province already boasts of the highest solar radiation intensity in South Africa , hosting 51 of the 58 solar projects procured under South Africa's Renewable Energy Independent Power Producer Procurement Programme.
The solar parks program will also make it possible for direct State owned Companies (SoC) participation in the renewable energy roll-out; a process that had been dominated by Independent Power Producers (IPPs).
In a nut shell, the IPPs will develop and implement the solar parks as majority strategic equity or development partners in partnership with one or more SoCs – most likely Eskom and/or Central Energy Fund associates.
The increased involvement and participation of SoCs in the development of renewables could prove contentious, but could also ensure greater alignment between project development and grid access, which had proved to be a key problem, especially in the Northern Cape.
Similar Posts: