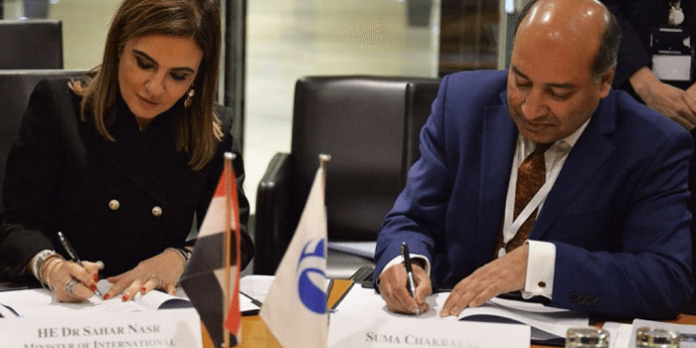 Egypt has received USD 365 million to revamp its infrastructure Minister for International Cooperation Sahar Nasr has announced.
According to Nasr, the country formally signed an agreement with the European Bank for Construction and Development (EBRD) worth a total of USD 365 million to develop Egypt's transport and water sectors.
The minster added that under the MOu the EBRD will help rehabilitate the Heliopolis tram link, which has been defunct since last year, connecting Cairo's Ramsis and Almaza areas.
The second MoU will see the EBRD participate in a program developed by the Egyptian Ministry of Water Resources and Irrigation for the development of Egypt's water irrigation system aiming to increase the efficiency and quality of services.
He said the agreement will see the road sector improve as they have already identified major roads to be rehabilitated.
The official also added that the financing will also see the country's climate resistance improved hence rising the income in the agribusiness sector that always consumes the larger percentage of the countries income.
In the MOu the bank will also closely supervise the projects by ensuing the funds are well utilized in projects that will be carried out.
According to the officials from the bank they look forward to give more to the developing nations in Africa as they are looking for a positive difference in people's lives.
He added that they project that are funded by the bank are strictly meant to enhance the quality of services and the engagement of the private sector. This partnership will help to create a better environment for reforms in the water and energy sectors that will improve productivity," he said.