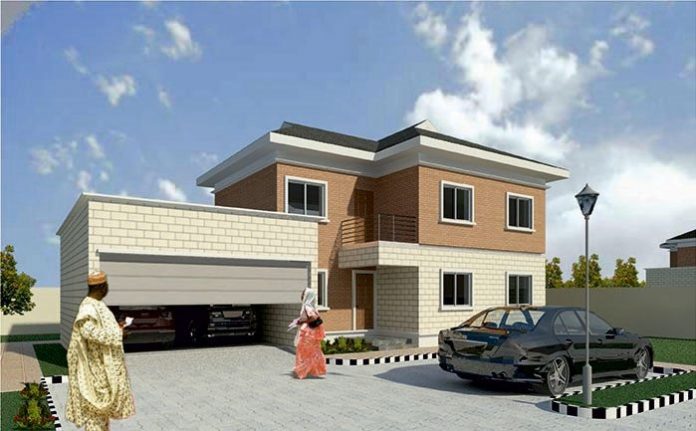 The Federal Government of Nigeria has revealed plans to unveil sustainable housing model in Nigeria which will be suitable and acceptable to all Nigerians. Babatunde Fashola, Minister of Power, Works and Housing disclosed the plans at a forum held in Abuja.
According to Fashola, the government is at the moment working on the design in furtherance ofits housing policy. Nonetheless, civil servants along with the private sector volunteersare offering their contribution in solving the housing deficit challenge in the country.
All Progressives Congress plans to construct 250,000 houses every year.  Fashola noted that, the goal is a long-term solution rather than on the number of houses the present administration has constructed.
In few weeks' time, the housing model design is expected to be launched given that, a budget has already been allocated.
"Right now, I am not focusing on the number of houses that this administration will build; rather, I'm focusing on a long-term solution that whether this administration is there tomorrow or not, it will be difficult to say you want to change it because it works, said Fashola. "In a matter of weeks, we will finish and unveil the design. We already have a budget then we can start something to validate our concept; then we will expand next year, he added.
Small and medium factories in Nigeriawho make door handles, windows, roofing sheet, paints, nails, fittings, among other similar manufacturers will have an opportunity to market and establish themselves for the ready market which will soon be available.
On the other hand, once the housing construction begins workers such as artisans, tank drivers, suppliers, food vendors, builders, among others, will as well be presented with an opportunity to boost the country's economy.