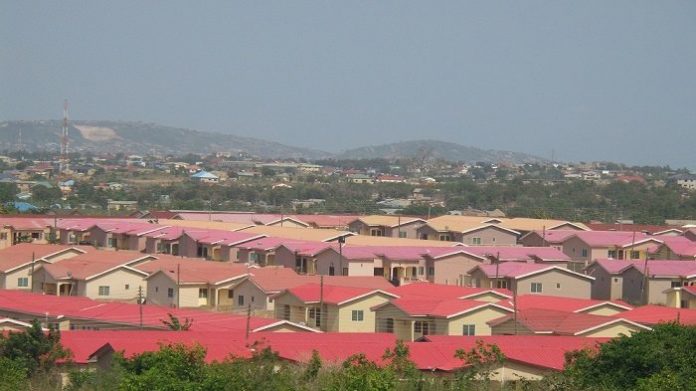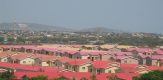 Blue Rose Limited, a private real estate developer in collaboration with the government of Ghana is expected to deliver 1,000 affordable housing units in Ghana as part of the measures to address the housing deficit in the country.
Dr Kwaku Agyeman-Mensah, the Minister of Water Resources, Works and Housing, announced the project's plans in Accra during the sod cutting for a greenlight commencement of phase II of the private affordable housing project by the Blue Rose company. Dr. Mensah also inspected phase I of the project. The project is expected to last for about 2 years targeting the middle-income earners who make up the majority of the labour force.
Ghana's housing deficit is estimated to exceed 1.7 million units. This means that the country requires about 170,000 housing units annually for a continuous period of 10 to address the deficit. However, the national supply is currently 50,000 units, of which 90% of the units are supplied by the private sector.
Additionally, the project is expected to kick-off by the second half of 2016, after all the official processes which are currently ongoing have been completed. The government has its doors open to welcome other private-sector participation in the housing delivery as it will help in reducing the housing deficit.
Ghana government acknowledges the challenges faced by the private real estate developers, which includes high cost of acquiring building permits, difficulty in the acquisition of land, the high cost of building materials and long delays.
However, the government is working assiduously to address the challenges as a way of expressing its commitment to create an enabling environment for more private-sector participation. According to Dr Agyeman-Mensah on affordability, the economic cost to the individual can be enormous unless property development is pursued in a regulated and sustainable manner.
In this regard the government has established the Real Estate Agency Bill which is currently before Parliament awaiting approval to regulate the sector in controlling some of the commercial transactions which are related to sale, purchase, leasing and rental of real estate to promote affordability in the sector. The bill will also establish the Ghana Real Estate Agency implement the bill and monitor the activities of the industry players and ensure compliance.
According to Eric Ebo Acquah, Blue Rose Chief Executive Officer, house ownership is an important indicator of social wellbeing. Therefore, the focus of the company is to provide decent houses for all the income classes. He added that the company's doors are open to investors for collaboration to contribute to the government's efforts at addressing the housing deficit.