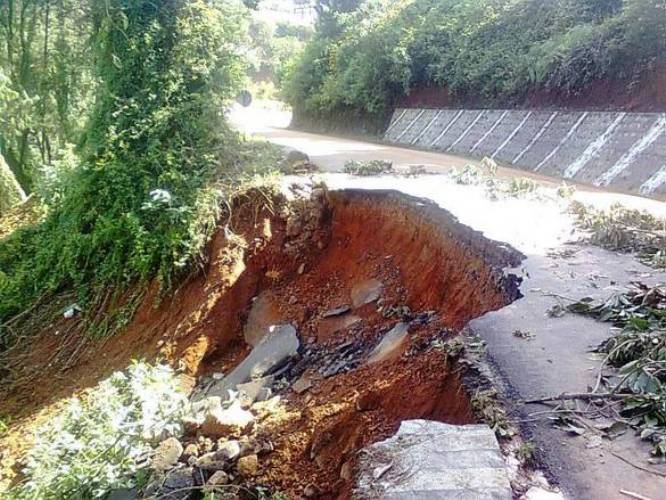 The 2016/17 Tanzanian budget will give construction of bridges and roads top priority, Tanzania's  the Ministry of Works, Transport and Communication has announced.
The announcement was made by deputy minister, Engineer Edwin Ngonyani, while responding to supplementary questions from Ms Wanne Mchemba (Special Seats – CCM) and Mr Marwa Chacha (Serengeti – Chadema).
Mr Chacha inquired if the government was going to rehabilitate road and bridge infrastructures that have been destroyed in the heavy rains that are currently pouring in the country, while Mchemba asked if the government had any plans to repair road sections destroyed by rains in the Tabora region.
"The ongoing rains have destroyed a lot of road infrastructures in Tabora region to the point that they are not passable. is the government ready to repair those sections so that the public can use the roads?" Mchemba asked.
She also wanted the minister to shed light on when construction of the Chaya-Tabora and Urambo-Kauliya road will be completed. Eng Ngonyani responded by assuring the legislators that the government had received the requests and is working on them to ensure the infrastructures destroyed by ongoing rains are repaired.
He also said that once the ministry's budget gets endorsement, the challenges facing the public in the affected areas will be solved, adding that the 30 percent allocated to roads for every district council is not enough to carter for the rehabilitation works for the damaged roads and bridges.
The deputy minister further added that the government's plan is to link Singida, Tabora and Kigoma with tarmac road, saying that already the process of upgrading to tarmac levels of the Tabora-Ndono ( 42km), Manyoni-Itigi-Chaya (89.3 km), Kigoma-Kidahwe (28km), Kidahwe-Uvinza ( 76.6km) and Malagarasi bridge together as well as 48km linking roads has been completed.
Earlier Mr Shaaban Shekilindi (Lushoto – CCM) asked the minister to clarify when the government plans to upgrade the Mlalo-Makanya-Mlingano-Mashewa road and place it under the Tanzania Road Agency (TANROADS).
Eng Ngonyani responed by saying his ministry is working on the requests to upgrade the Mlalo-Makanya-Mlingano-Mashewa road and make it a regional road, in addition to others countrywide.