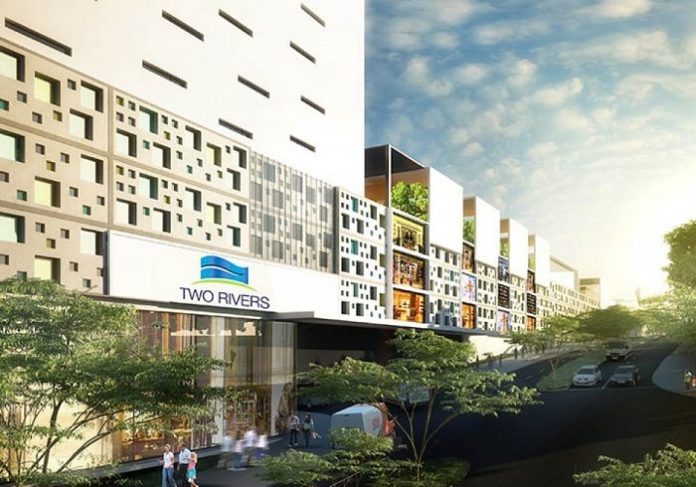 Two Rivers Mall in Kenya which will be the largest mall in East Africa is set to open in June; this is according to AVIC International who is the developer of the project.
Centum Chief Executive Officer, Mr. James Mworia confirmed the reports and said that his organization has partnered with the Chinese firm, AVIC International to develop and construct the Two Rivers Mall project which is a mixed-use multimillion development project that is constructed on 100 acres of land in Runda/Ruaka, Nairobi.
"The new mall will change the landscape of the real estate sector in Kenya and will be the biggest mall in East Africa, we decided to choose on AVIC International because they have the technical capacity to construct large scale projects," Mr. Mworia said.
"We have even visited their country China so as to see what projects they have worked on and we were persuaded that they were the best contractors for the project," the CEO said.
Phase one of the real estate project cost US$250m and consists of a 670,000 square feet shopping mall and two office towers totaling to 200,000 square feet of office space as well as a 1,500 parking bay.
The opening of the Two Rivers shopping complex in June will mark the beginning of a new kind of shopping and lifestyle experience for the city dwellers of Nairobi. The mixed development building will house at least 200 stores consisting of the best mix of international and local tenants and brands in consumer goods, fashion, food, luxury goods and fine dining.
Some of the fashion tenants and brands that have already booked to open outlets at the mall include Giovanni Galli, Little Red, Eugene Klein, Bianco Nero, Bush Princess, Curvy Couture and Francolini Exclusives.
AVIC International has set up subsidiaries in major cities across China and established over 160 branches in more than 60 countries and regions, and owns eight listed companies. The company has over 100,000 employees serving customers in more than 180 countries.