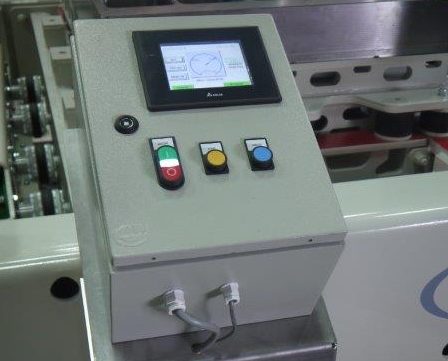 PMSA, the leading manufacturer of brick, block and paving machines on the continent, has pioneered a new range of Ultravibe vibrators that set a new industry benchmark for productivity and efficiency.
Not only can the new technology be retrofitted to its large range of existing machines, but it will also form the basis of a brand-new machine under development by PMSA. "This will be a large pallet, 1 400 mm by 1 100 mm production board machine incorporating all of our latest advances in its design," Walter Ebeling, MD of PMSA, reveals.
The Ultravibe vibrators and vibrating system will be unveiled at Totally Concrete 2016, where PMSA will also be celebrating its 40th anniversary. "We undertook these latest developments in order to allow our customers to be more productive. The best means of achieving this is if your equipment is more reliable. That is why we have been in business for 40 years, as we are continually improving our machines and technology."
The new Ultravibe vibrators have been designed specifically to run maintenance-free for up to three years. "The aim is that our customers won't have to service, replace bearings or oil and grease daily, which are all tasks that impact on productivity and cost-efficiency," Ebeling explains.
In addition, the new vibrators will have the capacity to produce 170 kN of vibration force on PMSA's flagship RE1400 machine. This will allow for the production of extra-large concrete elements, from 300 mm to 500 mm in height.
The new vibrators have also been designed to function as a two or four vibrator system, with the latter providing control over both the frequency and force of the vibration produced. "This gives our customers enormous flexibility in their product range, as they can apply a frequency and force setting particular to the raw materials they use in their concrete," Ebeling points out.
Such flexibility meant that PMSA also had to redesign its vibrating table, in addition to the development of the new vibrators. Ultravibe can be retrofitted to PMSA's range of VB1X, VB4X and RE1400 machines. "There are other improvements in our machine designs that have been incorporated already, and which continue to be incorporated," Ebeling concludes.
PMSA Contact
Quintin Booysen
PMSA Sales and Marketing Manager
Phone: (011) 578 8700
Email: [email protected]
Web: www.pmsa.com
Media Contact
Gerhard Hope
NGAGE Public Relations
Phone: (011) 867-7763
Fax: 086 512 3352
Cell: 078 824 8723
Email: [email protected]
Web: www.ngage.co.za