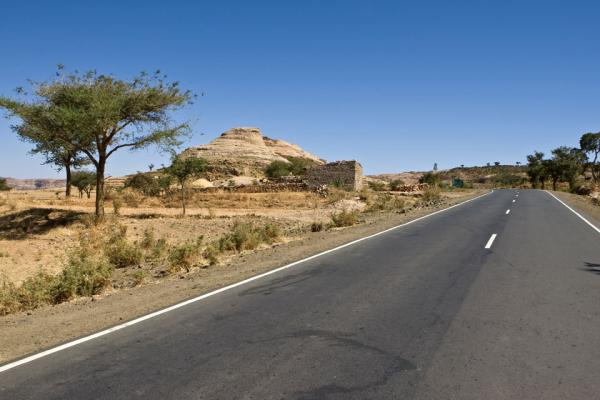 Eight two-lane asphalt road projects have been launched in Ethiopia by The Addis Ababa City Roads Authority (AACRA).
The eight roads which are stated to cost an approximate US$ 70m will be constructed by ASER Construction, Hazi II, Afro Tsion, Eney, Eshetu Lema, Worseh and the Authority itself. Half of the roads will be built by AACRA and the remaining four will be handed over to local contractors.
ASER Construction received the largest amount of US$ 10m a kilometer for the 2.4 Km Dejach Wube-Abune Petros-Autobus Tera roads. On the other hand, the Authority together with Worseh Construction which is a subcontractor received the lowest price of US$ 983,908 for the 1.4 Km Tabot Maderia-TEZENA roads and of all the roads the longest stretch is 3.4Km, while the shortest is 0.36Km with a 12m to 40m range in width.
The new 1.45Km road that commences at Gabon Street and stretches over to Ethio-China Street and further to Beyene Aba Sebsib Street will be developed by Hazi II and it is estimated to cost US$ 9m at US$ 6m a kilometre, making it the third largest among the eight in terms of expenditure.
ASER Construction PLC which is an Ethiopian registered company as Grade-1 General Contractor (GC-1) by the Ministry of Urban Development & Construction on the competence which enables the company to perform any construction tasks including Road and Building Construction works. It is also registered as Grade-1 Water Works General Contractor (WC-1) by Ministry of Water Resources, Irrigation and Energy.
Afro-Tsion Construction PLC is among the largest and leading general contractors in Ethiopia. It is stationed in its own newly built head quarter in Addis Ababa and it is an ISO 9001:2000 certified company, having been involved in the construction of most of the country's largest university complex Buildings and roads, bridges various government office complexes, huge industrial projects, Hospitals, stadiums and different private commercial projects throughout the country.