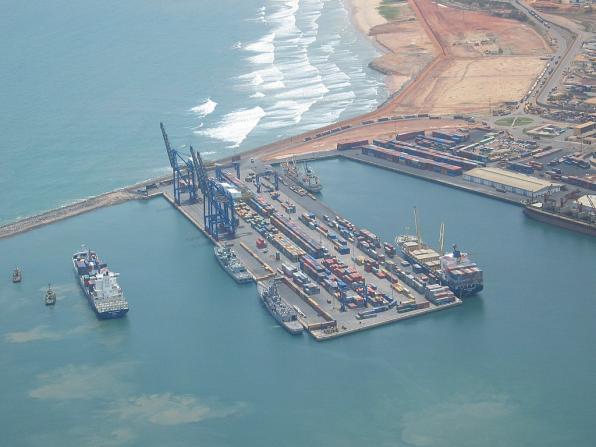 Ghana parliament has approved $832m tax waiver for Tema Port expansion project.Meridian Port Services which is funding the project under a public-private-partnership (PPP) program, is one of three companies involved in a joint venture with the Ghana Ports and Harbors Authority (GPHA) to undertake the Tema Port expansion.
Meridian Port Services Limited had asked for US$982,000,000 tax waiver in respect of Value Added Tax, Customs Duties, Corporate and Withholding Taxes, NHIL and other applicable taxes.
The waiver will apply on materials and equipment. Other related taxes will also be included for the design, finance, construction, equipping and operation of the Tema Port Expansion Project. Other exemption includes corporate income tax for ten years after date of first commercial use of the facility, reduced corporate tax of 15% after 10 years for a period of 5 years as well as exemption of tax on dividend for the 20 years to come for both resident and non-resident shareholders.
The state will however, enjoy a total amount of US$5.71billion consisting of tax and non-tax revenue from the project's operations. However, 33% of the amount will be direct to savings. Government of Ghana will accrue 18% while 7% will be collected by the Ghana Revenue Authority and SSNIT. 42% will be handed over to GPHA in form of royalties and dividends.
According to James Avedzi, the Finance Committee Chairman, the tax concession is intended to ease effects of the investment risk and sustain the project's attractiveness to the financiers and other key players.
Through equity, Meridian Port Services Limited will finance the project with long-term loans aggregating approximately to US$1m and the balance of US$520million. Additionally, the company has mandated the International Finance Corporation of the World Bank Group to arrange and structure the project's finance.
A concession agreement between the GPHA and the Meridian Port Services Limited has been structured. The agreement obliges the latter to finance, design, engineer, construct and operate the new port facility in Tema for a period of 25 years after the date of first commercial use.
Tema Port has been developed in phases since 1964, has today attained its maximum operational capacity. Additionally, the port is said to have exceeded its 500,000 Twenty Foot Equivalent Unit (TEUs) target since 2008. On the other hand, cargo traffic at the port has steadily grown from 9.25million metric tonnes in 2010 to 15.87million metric tonnes in 2014, a growth indication of about 71.5% for the last 5 year period.