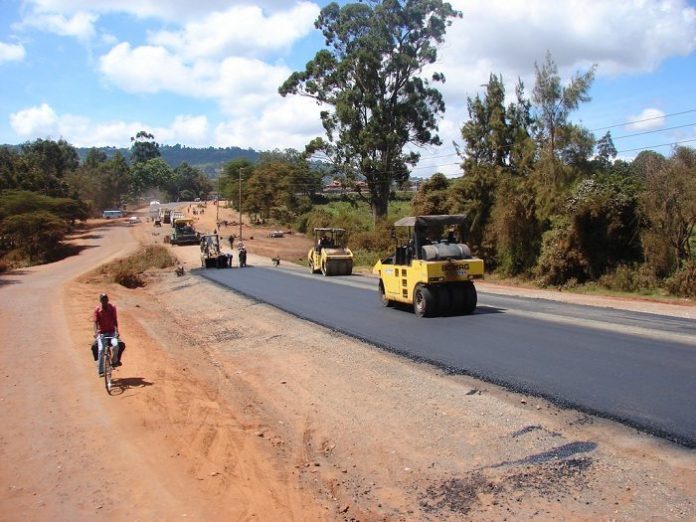 The Tanzanian government through the Ministry for Works, Transport and Communications is set to construct a US$ 8.6m tarmac road in this financial year.
The tarmac level of road  measurin 110km,will go through Njombe-Ndulamo-Makete as explained by Deputy Minister for Works, Transport and Communications, Eng. Edwin Ngonyani.
Eng. Ngonyani  said the Tanzanian transport ministry through the Roads Agency (TANROADS) has already completed a feasibility study that was being undertaken by M/S Crown Tech Consult Limited.
The Tanzania National Roads Agency (TANROADS) which is a decision-making Agency under the Ministry of Works, Transport and Communications in Tanzania was established under the Executive Agencies Act came into operation in July, 2000. Its responsibility includes maintaining and developing the trunk and regional road networks in Tanzania Mainland Classified Road Networks.
According to the Road Act 2007, the total classified road network in Tanzania Mainland is projected to be 86,472km long and the Ministry of Works through TANROADS manages the National road system of approximately 33,891 km consisting 12,786 km of Trunk and 21,105 km of Regional roads and the 53,460 km remaining network of Urban, District and Feeder Roads is usually under the accountability of the Prime Minister's Office Regional Administration and Local Government (PMO-RALG).
The contractors selected to build the road has not been stated, however, the new Njombe-Ndulamo-Makete road will come in handy and will be of importance to all citizens of Tanzania as it will lead to higher trade exchange between them and other neighbours bordering them.
This initiative comes after Tanzania aim to improve its position as East Africa's second largest economy as the government supports the accomplished growth and put in more to ongoing regional economic integration through the improvement of its road infrastructure. The government has embarked on massive infrastructure development to help unlock the country's economic potential. Oil and road construction are top on the government's infrastructural agenda