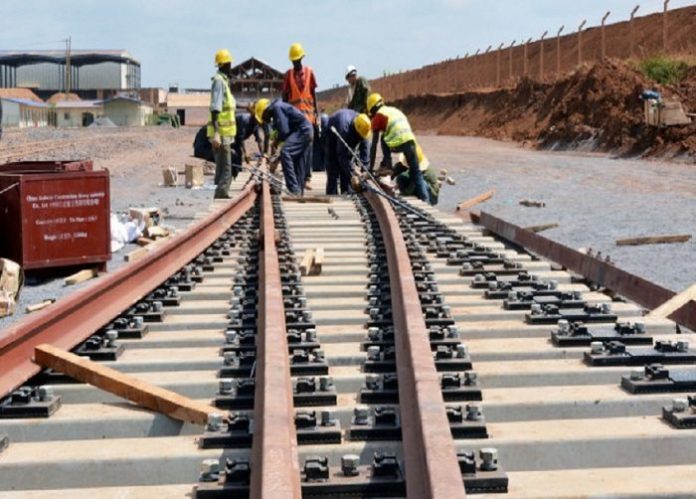 The Ugandan Government has confirmed that by October this year it will have closed the financing agreement for the construction of the first phase of the Standard Gauge Railway (SGR)project.
Eng. Kasingye Kyamugambi, the SGR project coordinator confirmed the news and said that the first phase which is expected to run from Malaba to Kampala will cost a whooping US$ 2.3bn and will be funded by the China EXIM Bank.
"By the end of this financial year-2016/17, we expect to have started construction of the first phase. The hope is that we shall have financial closure of the US$ 2.3bn with China's EXIM Bank by the end of October 2016," Mr. Kyamugambi said.
The Ugandan government also signed China Habour Engineering Company as a contractor tasked to ensure local content and companies are included in the project.
"We want to ensure that there is at least 40 per cent local content in the project; all suppliers of cement and steel should be local companies and 90 per cent of the projected 16,000 jobs should also be reserved for Ugandans," a government official said.
The Malaba-Kampala railway line will measure an estimated 273km.
The Standard Gauge Railway was launched on October 2014 when President Museveni, President of Rwanda, Mr. Paul Kagame, Mr. Salva Kiir, South Sudan President and representatives from Kenya and Burundi met in Uganda.
The mega development project is part of the Northern Corridor Integration Projects regional initiative that came about in order to build up and operate a new, state-of-the-art high capacity railway system jointly among Kenya, Rwanda, Uganda and South Sudan. The proposed regional modern railway line will run from Mombasa through Nairobi, Kampala and Kigali to Juba.
The foremost objective of the railway line is to provide a reliable and efficient railway network that will lead to reduced cost of transportation and logistics by around 15 percent to 20 percent.