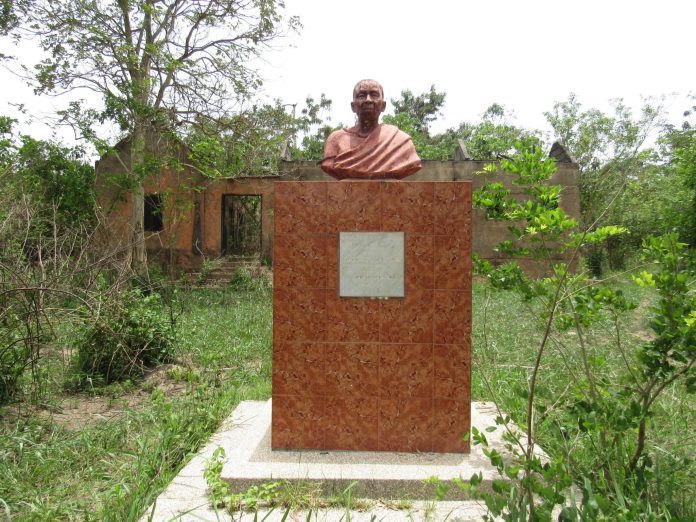 United Nations International Children's Emergency Fund (UNICEF) has approved US$10m for the reconstruction of a major museum in Ghana which was ruined by fire in 2008.
The Yaa Asantewaa Museum in Ghana will be constructed on a 14 acres of land. Frank Badu Sampene, the Curator, has confirmed that everything is set to commence the construction work on the state-of-the-art facility. The museum project will be under the watch of the Ejisu-Juaben Municipal Assembly assisted by the Ejisu Traditional Council as an effort gesture to promote tourism in the area.
When completed, the project will be home to valuable relics and artefacts, providing extensive historical facts video documentary on the legendary Ashanti warrior and queen of Ejisu, Yaa Asantewaa and brochures.
The museum will provide detailed information on the queen of Ejisu and how she led the Ashanti army to war in 1900 against the British.
He was speaking during the presentation ceremony of a miniature model ship to the museum by the Ghana Navy High Command at Ejisu. Her capture and days in exile in the Seychelles Island, will be available to those visiting the museum.
Ghana Museums and Monuments Board, the Kwame Nkrumah University of Science and Technology (KNUST) Ceramics Department, and the Centre for National Culture (CNC) will provide technical support in the areas of decoration and preservation of the artefacts.
The Ejisu-Juaben Municipal Assembly is spearheading the project together with the Ejisu Traditional Council as part of a deliberate effort to promote tourism in the area.
The Yaa Asantewaa museum was initially constructed back in 2000. Its construction marked the centenary of the Yaa Asantewaa War which led to the destruction of the museum by fire 8 years ago.
Apart from archiving Ghana's national history, the museum will as well bring in more revenue for the development of the municipality through domestic and international tourism arrivals.