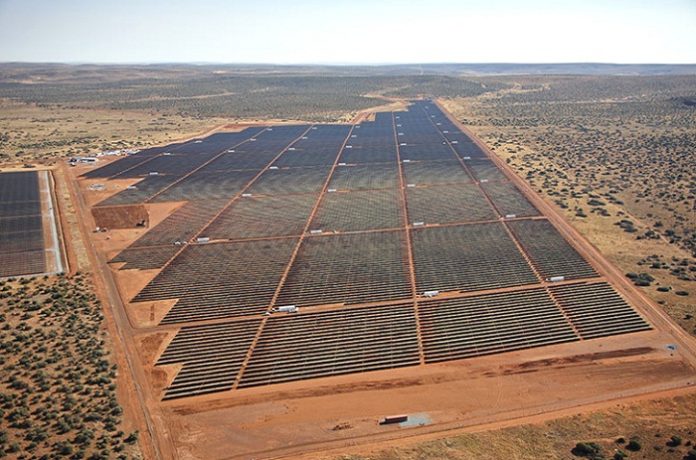 Morocco's major solar project
Construction of  Morocco's major solar project is about to start the country's leading electricity utility company ONEE has announced.
The 200 MW Noor Argana solar power plant being carried out by Moroccan leading electricity utility company ONEE is set to be launched in few days time.
According to the company officials the project tender which is on good course will be completed within the time frame that was set.
The official added that ONEE is expected to launch its feasibility study for the project whose final capacity will range from 200 MW to 225 MW in few days time.
The study will look into the Tensift, Errhamna, Chichaoua and Boumalne areas in western Morocco to determine the exact sites for the project.
Top European financing institutions
Meanwhile, the company is said to be in its final stages to negotiate in negotiating with top European financing institutions to help foot the bill for the project whose price tag now stands at EUR 350 million (USD 315.5m).
The three include the top German owned development bank KfW, the European Union's European Investment Bank and French Agence francaise de developpement (AFD), Le Matin has learned.
Once up and running, Noor Argana is estimated to annually produce 320 GWh of electricity while saving 204,090 tonnes of CO2 emissions.
The call for pre-qualification bids for Noor-Argana will take place at the end of 2016 or at the start of 2017. The contract for the development will use the engineering procurement construction (EPC) model. Commissioning is scheduled to start in 2018.
Noor-Argana represents the third phase of ONEE's photovoltaic programme for 500 MW by 2020.
Once the project is launched its expected to boost the power situation of Morocco which is looking into being a leader of renewable energy in Africa.
Currently,  power sector in Morocco is stable and they have been ranked to be the leading power producer in Africa.